Travel Vaccinations Clinic Q&A
Planning a trip to another country? If so, be sure to take the right precautions and get yourself and your fellow travelers vaccinated! Come to Fast Aid Urgent Care to get vaccination. For more information, call us. No need for an appointment, you can just walk in. We have convenient locations to serve you in

Bulverde Rd San Antonio TX,

Bastrop TX,

Alamo Ranch San Antonio TX,

Leon Springs, TX and

La Grange, TX.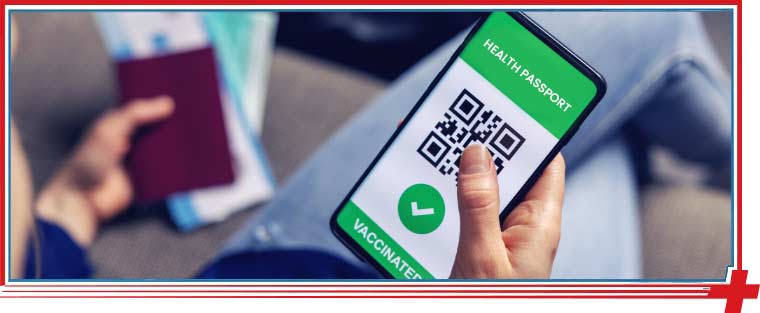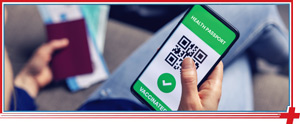 Table of Contents:
What vaccines do I need when travelling?
How long before travel do I need vaccinations?
Where can I get vaccinations before I travel?
Do you have a travel vaccination clinic?
You'll be able to protect yourselves from diseases that might not be so common in America but can be common in your destination. Getting vaccinated is quick and easy, especially with us at Fast Aid Urgent Care where an appointment typically isn't necessary. Call us, come see us, or keep reading to learn more!
What vaccines do I need when travelling?

It's definitely necessary to get the right vaccinations before travelling to another continent. It's necessary for Asia, the Middle East, Africa, Europe, the Caribbean, or Central or South America. Getting the right vaccination is so important and may even be vital, helping you fight off potentially serious diseases like malaria, hepatitis A, hepatitis B, measles, yellow fever, or others.
 
Depending on where you're travelling to, you may need one or more of the following vaccines or others:
 
– Polio
– Meningitis
– HPV
– Hepatitis A
– Hepatitis B
– Typhoid fever
– Yellow fever
– Rabies
– Tetanus
– Meningococcal disease
– Malaria
– Influenza
– Varicella (chickenpox)
– Poliomyelitis
– Measles/mumps/rubella (MMR)
 
Ask the doctor you see if they would recommend another vaccine other than the ones we listed above. And remember to get your travel companions vaccinated too! There's an optimal time to get a vaccine, so let's get into that next.
How long before travel do I need vaccinations?

First of all, it's a good idea to plan big or international travels at least a month ahead. This will help you prepare properly. It's important to get the vaccine(s) you need 4-6 weeks before you leave, as this will ensure the vaccine has the time it needs in your body to become most effective. If you're leaving in no less than two weeks, you can and should still get the vaccines you need.
 
If your time is short and you need a vaccination right away, that's okay, as an urgent care can likely accommodate you. We almost certainly can accommodate you here at Fast Aid Urgent Care!
Where can I get vaccinations before I travel?

You certainly could go see your primary care physician or possibly even your local pharmacy for a vaccination, but this isn't always the best idea, as with your physician, you'll have to wait for an appointment, and with your pharmacy, they may not have the vaccination you need on hand. It's often much better and easier to get your shots at an urgent care!

The thing about urgent cares is that often, an appointment isn't required, so you can just walk right in for your vaccinations right on the spot. You can bring in anyone who'll be travelling with you, including your children or a senior person. Also, an urgent care clinic like ours is very likely to have the vaccinations you need on-hand.
Do you have a travel vaccination clinic?

Yes, we do! Fast Aid Urgent Care is able to provide travel vaccines. Come see us today, call us, or join the virtual line for a travel vaccination. You and anyone you'll be travelling with are more than welcome to come see us. We're open for you late 7 days a week, weekdays and weekends!
 
We look forward to seeing you soon here at Fast Aid Urgent Care, and we hope your travels are safe and exciting! We serve patients from Bulverde Rd San Antonio TX, Bastrop TX, Alamo Ranch San Antonio TX, La Grange TX, Leon Springs San Antonio TX, Windcrest TX, Selma TX, Paige TX, Smithville TX, Leon Valley TX, Helotes TX, Rabbs Prairie TX, Halsted TX, Hostyn TX, Mullins Prairie TX, Grey Forest TX, Shaven Park TX, Ammannsville TX, and surrounding areas.