Ear Wax Removal Specialist Q&A
Ear wax can cause many issues from hearing, pain to dizziness. Call us today or join the virtual line to have your earwax removed safely and effectively from our clinic. We also accept walk-ins. We have

convenient locations

to serve you in Bulverde Rd San Antonio TX, Bastrop TX, Alamo Ranch San Antonio TX, La Grange TX, New Braunfels TX and Leon Springs San Antonio TX.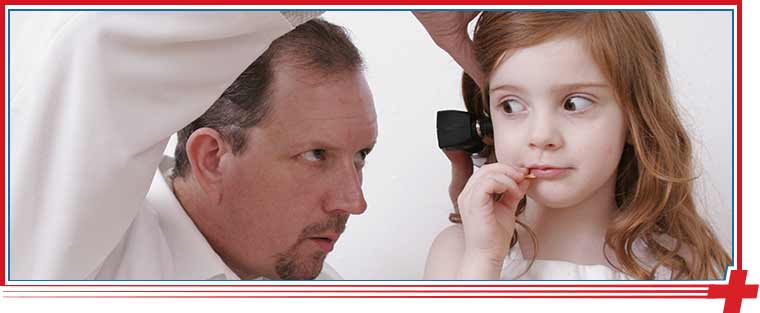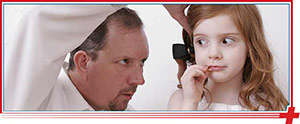 Table of Contents:
What is ear wax removal?
Should I go to the doctor to remove ear wax?
How does a doctor remove ear wax?
Is earwax removal painful?
What is ear wax removal?

Before an ear wax removal appointment may be booked, your doctor will need to determine if you have an earwax blockage occurring, they will review this with a special instrument that provides light and magnification to view the inner ear.

To treat an earwax blockage, your doctor will need to remove the ear wax with an instrument known as a curet, this instrument is small and curved to help dig out earwax. Another method includes using suction to remove the wax out of the ear, or with a flushing system that uses water to pick out the earwax.

For some, earwax buildup can be a recurring issue, if it is for you, your doctor can recommend an earwax removal medication to help ease the buildup of your earwax. These specific drops may irritate the delicate skin within the eardrum and ear canal, so it is recommended to only use them as directed if prescribed.

There are at-home remedies you can do to help loosen the ear wax before an appointment, some of which include certain oils, warm water, and other techniques. Contact our clinic to speak to a specialist on what you should do before your appointment.
Should I go to the doctor to remove ear wax?

You should never try to attempt to dig out earwax, whether it is excessive earwax, hardened earwax, or loose. No matter the tools you find at home, they could cause the earwax to be pushed back further, or serious damage to the inner lining of the ear canal or eardrum.

If you are noticing it is difficult to hear, or you have had others say they may think you cannot hear well, or if you have noticed you cannot hear out of one ear, visiting a doctor is your best choice to make sure nothing more serious is occurring.

As you prepare for your appointment with one of our physicians, you can be ready by having a few items listed that may be asked of you upon your appointment, these include:

– How long have you been dealing with symptoms like difficulty hearing or earaches?
– Have you noted any drainage from your ears?
– Have you dealt with any earaches, drainage, or difficulty hearing in the past?
– Have your symptoms been occurring continuously or occasionally?
How does a doctor remove ear wax?

Earwax blockage often occurs when the earwax starts to buildup in the ear and becomes too difficult to get out naturally. While earwax is a natural defense system to protect, clean and lubricate the ear canal by trapping dirt and slowing down the growth of bacteria, it can cause problems if the earwax accumulates into a blockage.

A few signs and symptoms of earwax blockage may include:

– Earache
– Feeling like the affected ear is full
– Constant ringing in the ear
– Hearing is decreased in the affected ear
– Dizziness
– Cough

When it comes to earwax removal, your doctor may use one of three different methods or a combination of them:

Scoop out the earwax with a curette, which is a small plastic spoon
Irrigate the ear with sodium bicarbonate, warm water, or other prescription-strength ear drops which often flush out the earwax
Gentle suctioning to remove earwax
Is earwax removal painful?

We often get asked if earwax removal is going to hurt, the answer is no. Earwax removal is safe and effective and is often completed in an hour and a half. Earwax removal does not need any special medication or anesthesia, as no pain or discomfort occurs.

Once the earwax is removed, you will have your hearing restored and any other issues you may have been dealing with from earwax buildup will be resolved.

To book your earwax removal appointment, call our clinic today or simply join the virtual line through our scheduling app. We serve patients from Bulverde Rd San Antonio TX, Windcrest TX, Selma TX, Bastrop TX, Paige TX, Smithville TX, Alamo Ranch San Antonio TX, Leon Valley TX, Helotes TX, La Grange TX, Rabbs Prairie TX, Halsted TX, Leon Springs TX, Fair Oaks Ranch TX, Cross Mountain TX, New Braunfels TX, Hunter TX, Zorn TX and surrounding areas.