Tetanus Shots Clinic Q&A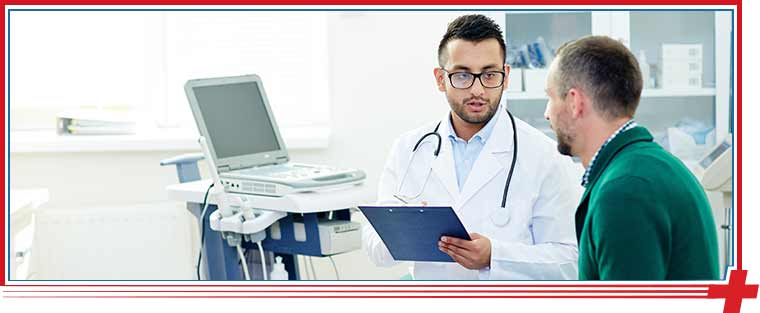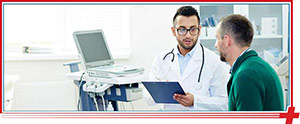 Table of Contents:
How does a person get tetanus?
Can tetanus be cured?
What are the warning signs of tetanus?
When do I need to get a tetanus shot?
Tetanus is an infection that is caused by a bacterium which is medically called Clostridium tetani. You can find spores of tetanus bacteria everywhere in our surrounding environment, including dust, manure, and soil. Only once the spores enter the body do they develop into bacteria.
How does a person get tetanus?

Anyone can contract tetanus by stepping on nails or other sharp objects which allows them to be exposed to the bacteria that causes tetanus. This bacterium can only enter our body from our surrounding environment through broken skin.

Usually, broken skin occurs through an injury from a contaminated object. Tetanus bacterium is more likely to infect certain breaks within the skin, some of which include:

– Wounds that have been tainted with dirt, feces, or saliva
– Wounds caused due to a puncture to the skin with a nail or needle
– Burns
– Crush injuries
– Injuries with the skin (dead tissue)
– Surgery
– Insect bites
– Dental infections
– Exposed broken bone
– Chronic sores and infections
– IV drug use
– Injections into the muscle
Can tetanus be cured?

To diagnose if a patient has tetanus, a physical exam will be issued, a review of medical and vaccination health history will be taken as well as they will ask what signs and symptoms the patient may be dealing such as pain, muscle spasms, and muscle rigidity. If the doctor suspects another condition may be the cause of the patient's signs and symptoms, laboratory tests may be issued.

Unfortunately, there is no cure for tetanus. If you become infected with tetanus it will require emergency and long-term support care as the disease runs its course.

Treatment for tetanus consists of medications to help ease any of the symptoms including pain, support care, and wound care all within the intensive care unit. The disease will progress for around two weeks, and recovery thereafter can last around a month.
What are the warning signs of tetanus?

Tetanus has specific symptoms that should raise warning signs to go in to be seen by a doctor immediately, these signs and symptoms include:

– Muscle spasm in the jaw (lockjaw)
– Jaw cramping
– Muscle spasms in the stomach
– Entire body painful muscle stiffness
– Issues swallowing
– Seizures
– Headache
– Fever
– Sweating
– Blood pressure and heart rate changes

If you start showing signs of tetanus and you do not get the tetanus shot, serious health concerns will start to happen due to this, including:

– Uncontrolled tightening of the vocal cords
– Fractures
– Infections
– Blockage of the main artery within a lung or one of the branches due to a blood clot
– Pneumonia
– Issues breathing that may lead to death
When do I need to get a tetanus shot?

A tetanus shot will be recommended regardless of what pierced your skin. Usually, you would get a tetanus shot after your skin is broken by an object that is unclean or covered in unsanitary solutions like dirt, soil, spit, or feces. Specifically, you will need a tetanus shot if:

– The wound was caused by a clean object, but your last tetanus shot was longer than 10 years ago
– A wound is caused by a dirty object and your last tetanus shot was longer than 5 years ago
– If you are unsure what may have caused the wound, or whether it was dirty or clean, and your last tetanus shot was longer than 5 years ago
– Unsure when you have previously had your last tetanus shot
– Didn't get the initial first series of tetanus shots during the primary vaccination series

If you need a tetanus shot, contact us today to book yours! We serve patients from Bulverde Rd San Antonio TX, Windcrest TX, Selma TX, Bastrop TX, Paige TX, Smithville TX, Alamo Ranch San Antonio TX, Leon Valley TX, Helotes TX, La Grange TX, Rabbs Prairie TX, Halsted TX, Leon Springs TX, Fair Oaks Ranch TX, Cross Mountain TX, New Braunfels TX, Hunter TX, Zorn TX and surrounding areas.