Insect Stings Treatment Specialist Q&A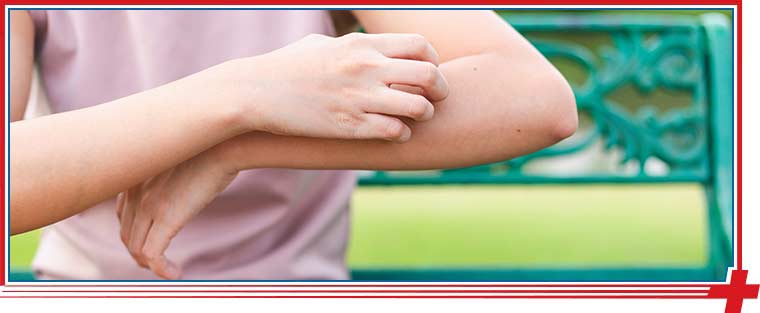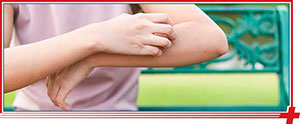 Table of Contents:
What are the signs of an insect sting?
How do I know what kind of bug bit me?
When should you worry about an insect bite?
What is first aid for an insect sting?
Fast Aid Urgent Care is proud to offer numerous urgent care and walk-in services in San Antonio, Texas. We are well equipped to deal with acute injuries, chronic conditions, illnesses, infections, and much more. Whether you've caught a common cold, sprained your ankle, or require testing, Fast Aid Urgent Care is here to help. One of the services provided at Fast Aid Urgent Care is insect sting treatment. Below we've gathered all the information you may need to know about insect sting symptoms, treatment, and care!
What are the signs of an insect sting?

Insect stings can cause many different symptoms including the following:

– Trouble breathing
– Dizziness
– Nausea
– Vomiting
– Diarrhea
– Hives
– Swelling
– Weak pulse
– Rapid pulse
– Fainting
– Convulsions
– Warmth, tenderness
– Hives
– Abdominal cramps
– Shock
– Itching
– Pain
– Rashes

Insect stings can cause a wide variety of symptoms that fortunately, can be treated! Go to nearby urgent care or walk-in clinic to get the proper assessment, diagnosis, and treatment for your insect stings.
How do I know what kind of bug bit me?

Fire ants, wasps, hornets, bees, spiders, and other bugs can bite you and cause uncomfortable symptoms and pain. To figure out what has caused your bug bite, you can look for certain clues and identifiers.

Ticks: leave a rash and bull's eye

Mosquitoes: are itchy and cause a raised, pink bump on the skin

Beestings: cause a painful, red skin bump surrounded by white, and sometimes a stinger can be stuck in your skin

Flea bites: itchy welts usually on the legs

Bed bugs: you can see a very small, itchy, red bite mark

Spider bites: red skin and swollen bump
When should you worry about an insect bite?

Although insect bites and stings are most often minor and non-emergent, there are some instances where you should seek medical care immediately. You should worry about an insect bite if you experience any of the following symptoms:

– Increased pain and swelling
– Warmth in the area stung
– Increased redness and discoloration
– Pus
– Red streaks
– High fever
– Coughing
– Shortness of breath
– Wheezing
– Swelling of the throat and mouth
– Anxiety
– Sweating
– Nausea and/or vomiting
– Dizziness and/or fainting

These symptoms may be a sign of an allergic reaction or poisonous bite. Multiple stings from a hornet or bee can cause muscle breakdown and kidney failure. Other complications can be transmitted diseases such as malaria, west Nile virus, yellow fever, Lyme disease, impetigo, cellulitis, and more. Seeking medical help can save you from serious complications, infections, and even death.
What is first aid for an insect sting?

Mild insect bites can be cared for at home with the following treatments:

– Remove the stinger
– Wash the area with gentle soap and clean water
– Apply a cold, moist cloth to the sting
– Elevate the area that was stung
– Take pain medication to relieve any symptoms
– Take anti-itch antihistamines
– Apply a calming cream such as calamine lotion

In the case of a severe insect sting, seek urgent care or emergency care immediately. In an emergency situation, stay calm, get far away from the insect, call 911, stay warm with a blanket, use an EpiPen if suffering from an allergic reaction, and wait for medical help. Emergency medical treatment for severe insect stings may include the following:

– Intravenous antihistamines
– Corticosteroids
– Breathing support
– Epinephrine
– Lab tests

Fast Aid Urgent Care can care for your insect stings and prevent them from becoming a more serious problem. If you are experiencing severe side effects from an insect sting, walk in to our clinic anytime during business hours for affordable and timely care. Our team of health specialists can give you the medical treatments you need in order to get you back to your normal, healthy self. We serve patients from Bulverde Rd San Antonio TX, Windcrest TX, Selma TX, Bastrop TX, Paige TX, Smithville TX, Alamo Ranch San Antonio TX, Leon Valley TX, Helotes TX, La Grange TX, Rabbs Prairie TX, Halsted TX, Leon Springs TX, Fair Oaks Ranch TX, Cross Mountain TX, New Braunfels TX, Hunter TX, Zorn TX and surrounding areas.