Confidential STD Testing and Treatment in Alamo Ranch San Antonio, TX Q/A
Fast Aid Urgent Care offers STD testing and treatment to help you better care for your body and overall health. Call our clinic today to speak to a medical professional or join the virtual line. We have

convenient locations

to serve you in Bulverde Rd San Antonio TX, Bastrop TX, Alamo Ranch San Antonio TX, La Grange TX, and Leon Springs San Antonio TX.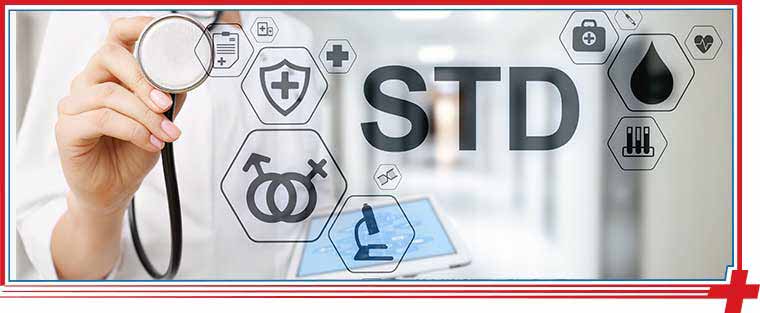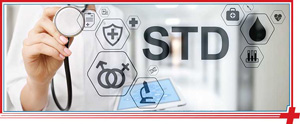 Table of Contents:
What is the best way to test for STDs?
How can I check for STDs at home?
Can Urgent Care Test for STDs?
How much does STD treatment cost?
Many people who are sexually active, especially when they have multiple different partners, get routine STD testing. STD tests check for many different sexually transmitted infections, such as herpes, gonorrhea, syphilis, chlamydia, hepatitis C and HIV. STDs caused by bacterial infections can be easily cured with the use of antibiotics and usually clear up within a couple weeks. STDs caused by viral infections, however, do not have a cure and antibiotics would have no effect. There are vaccines available to prevent certain types of viral STDs, such as the HPV vaccine, the hepatitis A vaccine and hepatitis B vaccine.
What is the best way to test for STDs?

There are several different types of STD tests, depending on which STD is being tested for. The different tests include:

– A blood sample (from either a finger prick or a blood draw)
– A urine sample
– A swab of the inside of the mouth
– A swab from the genitals, such as the cervix in females or the urethra in male
– A swab of any discharge or sores
How can I check for STDs at home?

You can check for signs such as discharge, warts, rash or discoloration. Alternatively, you can buy home testing kits to check for STDs, such as:

Chlamydia — Caused by Chlamydia trachomatis, chlamydia is very common and easily cured.

Gonorrhea — Caused by bacteria known as Neisseria gonorrhoeae, gonorrhea is common and can be cured.

Syphilis — Caused by the bacteria Treponema pallidum, syphilis is a bacterial infection. Although this used to be a relatively rare STD, it has been on the rise since the mid 2000s. There are syphilis tests that allow you to easily check for this sexually transmitted infection from the privacy and convenience of your home.

Hepatitis C — Hepatitis C is a liver infection caused by the Hepatitis C virus (HCV), a blood-borne virus. Hepatitis C is more commonly transmitted through needles or blood exposure and only rarely spread through sexual intercourse. Approximately three quarters of people with Hepatitis C were born from 1945 to 1965.

HIV (1 & 2) — HIV, or Human Immunodeficiency Virus, is a virus spread via body fluid exposure such as sexual intercourse or blood exposure. Causing progressive weakness of the immune system, the virus attacks and impairs immune cells. HIV can progress to a condition called AIDS.

Trichomoniasis — Trichomoniasis (commonly called "Trich") is a very common infection caused by a protozoan parasite called Trichomonas vaginalis. About 70% of people who have the parasite have no symptoms.
Can Urgent Care Test for STDs?

Yes, urgent care is more than capable of performing STD tests. In the comfort of our discreet facility, at Fast Aid Urgent Care you can receive your confidential results in a timely and professional manner.
How much does STD treatment cost?

STD treatment can cost anywhere from free to $300, depending on insurance and the type of STD that is being tested. For a more accurate estimate of cost, visit our clinic today.

If you or someone you know is looking for STD testing and treatment, come to Fast Aid Urgent Care today! Our kind and compassionate professionals work studiously to keep your test results confidential and to provide you with accurate results in a timely manner. Contact our office today to talk with a member of our specialist team. Visit us online or simply give us a call to join the virtual line! We serve patients from Alamo Ranch San Antonio, TX, Helotes TX, Grey Forest TX, Leon Valley TX, Balcones Heights TX, and surrounding areas.