Digital X-Ray Service Q & A
Fast Aid Urgent Care offers digital x-rays to help diagnose medical issues and to better serve our patients. Call our clinic today or request an appointment online with a professional. Fast results are just a click away. We serve patients from San Antonio TX, Bulverde Rd San Antonio TX, Live Oak TX, Canyon Lake TX, Universal City TX, Schertz TX, Converse TX and Kirby, TX.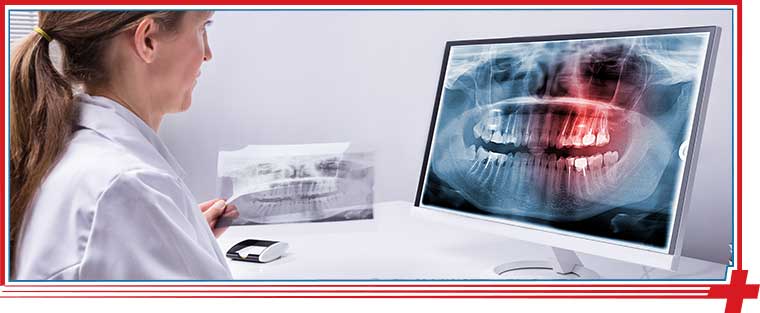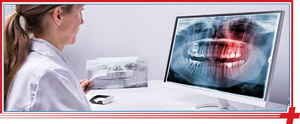 Table of Contents:
What are three advantages of digital X rays?
What is the difference between digital X-ray and normal X-ray?
What is a digital X-ray machine?
Digital x-rays are a modernized version of analog x-rays and provide diagnostics for internal medical needs. They can diagnose fractures, tooth decay, scoliosis, dysphagia, pneumonia, and both cancerous and non-cancerous tumors. X-rays have provided millions of patients with diagnoses for their medical problems.
What are three advantages of digital X rays?

Digital radiography (DR) is a modern method of obtaining X-ray images that, in place of traditional photographic film, uses digital electronic sensors and a digital capturing device. With this technology, it allows X-ray images to be obtained almost instantly.

Its greatest advantage over more traditional X-ray systems is the processing speed of DR allows radiology technicians to produce an image for immediate review. The image is captured and quickly transferred to software on a computer. Greatly increasing workflow efficiency, the digital image can then be distributed to the associated workstations. The benefits of upgrading from analog to digital radiography go well beyond the time saved producing the X-ray images themselves. Three main advantages of DR images over analog X-rays include the following:

– Reduced radiation — up to 80% less
– Reduced cost due to processor maintenance, filing and mailing jackets and the elimination of chemical processors.
– Reduced space requirement — the need for dedicated cabinet space for analog images is eliminated and no dark room is required

These are excellent benefits, both to smaller practices that hope to provide on-site radiography services to their patients and to larger facilities with high patient volume.
What is the difference between digital X-ray and normal X-ray?

According to several different medical studies, digital x-ray systems emit up to 80% less radiation than traditional analog x-ray systems. Although traditional analog x-rays are considered to be safe, digital x-rays reduce the risk significantly more. The chances of a patient developing any type of health complication because of radiation from digital x-rays is extremely rare.

Digital x-ray technology is now widely available, and healthcare facilities and institutions can easily procure it at relatively low costs. Because they don't require any film, digital X-ray systems are more cost-effective than traditional systems. The images are chemically developed on film with traditional x-ray systems, which means that medical facilities have to constantly invest in film, and the chemicals required for developing the images. As the images are captured, processed and stored digitally with a digital system, you don't require any film or chemicals. Moreover, a digital system can display an image mere seconds after capturing it.

Another major advantage with digital x-ray systems is that the storage space is virtually limitless. As you would with a traditional x-ray system, envelopes or filing cabinets are not required to store the images. Images produced by the conventional systems degrade over time, but with a digital x-ray system there's no risk of the images losing their quality. For convenient access in the future, all images are stored digitally and can be transferred to the cloud or a physical hard drive.
What is a digital X-ray machine?

A digital X-ray is a form of X-ray imaging where, instead of traditional photographic film, digital X-ray sensors are used. Advantages include the ability to digitally transfer and enhance images and increased efficiency by eliminating the need for chemical processing. Also, much less radiation is used to produce an image of similar contrast to conventional radiography.