5 Questions to Ask Your Urgent Care Clinic
At Fast Aid Urgent Care, our dedicated practitioners provide a wide range of urgent care services to make sure that you and your family can enjoy a healthy life. For more information, please

call us

or

book an appointment online

. We serve patients from Bulverde Rd San Antonio TX, Windcrest TX, Selma TX. Bastrop TX, Paige TX, Smithville TX, Alamo Ranch San Antonio TX, Leon Valley TX and Helotes TX.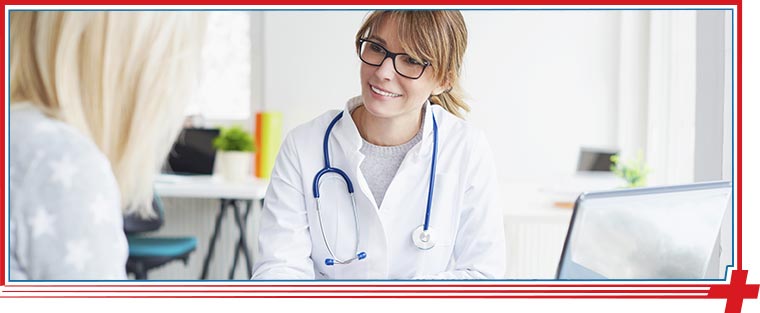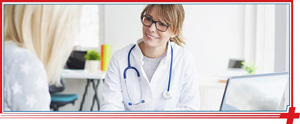 If you are interested in visiting an urgent care clinic for healthcare services but have some questions about what to expect, we would be happy to answer any of your questions at Fast Aid Urgent Care as best as we can. Our urgent care clinic is here for you whenever you require same-day medical attention for a non-life-threatening injury or illness.
Do I need an urgent care appointment?
If you are experiencing any injury or illness that requires same-day medical attention but is not a life-threatening medical emergency, an urgent care clinic is most likely your best available option! While most primary care clinics require appointments to be made in advance, urgent care clinics accept walk-in appointments.
As such, if you have a non-life-threatening injury or illness that requires urgent medical attention, all you need to do is visit an urgent care clinic, and a medical doctor or practitioner will see you in short order. Since urgent care clinics are unequipped to handle life-threatening medical emergencies, they typically have shorter waiting times than emergency rooms, as they can see most patients on a first-come, first-served basis.
With that being said, urgent care clinics conduct patient evaluations when individuals first arrive at the clinic to determine if they should be seen by a medical professional as soon as they arrive or if they are fit to wait until they are next in line.
What type of provider will see me?
Most urgent care clinics have medical doctors, nurse practitioners, physician's assistants, and other medical professionals on staff. With that in mind, you will likely see any one of such providers when you visit an urgent care clinic, depending on the services or treatment you require.
Our providers at Fast Aid Urgent Care include a board-certified internal medicine doctor, nurse practitioners, and physician's assistants.
Do you take insurance?
We proudly accept most major medical insurance plans at Fast Aid Urgent Care! Some of the health insurance plans that we accept at Fast Aid Urgent Care include the following:
All Savers
Ambetter
American Association of Retired Persons (AARP) plans
Amerigroup
Blue Cross Blue Shield (BCBS)
Children's Health Insurance Program (CHIP)
Community First Health
Golden Rule Insurance Company
Government Employees Health Association (GEHA)
Humana
Loomis
MedCost
Medicare
Medi-Share
MultiPlan
Private Healthcare Systems (PHCS)
Provider of America
Superior HealthPlan
Texas Medicaid
TRICARE Select, Prime, and For Life plans
United Healthcare (UHC)
United Medical Resources (UMR)
WebTPA
WellCare
For more information about our insurance policies at Fast Aid Urgent Care, please feel free to call us, and one of our friendly administrative staff would be happy to speak with you.
What kind of services do you provide?
At Fast Aid Urgent Care, we provide the following kinds of services:
Abscess and cyst drainage
Animal and insect bites and stings
Casting for broken bones and fractures
Chronic disease screenings
COVID-19 testing
Department of Transportation (DOT) physicals
Digital X-ray services
Drug screening
Ear wax removal
Immunizations
Intravenous (IV) hydration
Laboratory screenings
Occupational medicine services
Pediatric services
Pregnancy testing
School and sports physicals
Sexually transmitted disease (STD) testing
Sutures for cuts and lacerations
Tetanus shots
Travel vaccinations
Vitamin B12 shots
Wound care
What conditions does Urgent Care Treat?
Our urgent care clinic at Fast Aid Urgent Care can treat any of the following conditions:
Acne
Allergies
Asthma, bronchitis, and pneumonia
Broken bones
Burns, cuts, and lacerations
Cold and flu
Eye and ear infections
Heartburn and indigestion
Irritable bowel syndrome (IBS)
Migraines
Nausea, vomiting, and diarrhea
Rashes and skin infections
STDs
Sinus infections
Sprains and strains
Urinary tract infections (UTIs)
For more information about the services we provide at Fast Aid Urgent Care or to see one of our medical practitioners for an appointment, we invite you to call us, schedule an appointment online, or visit one of our clinics located in San Antonio, Bastrop, and Alamo, TX, for a walk-in appointment!