Urgent Care Services
Dr. Curtis Grote, MD and experienced medical staff of Fast Aid Urgent Care specializes in family care, children's health, sports physicals, dot physicals, pediatric services and many more! Walk-in today! For more information, please call us or book an appointment online. We serve patients from Bulverde Rd San Antonio TX, Windcrest TX, Selma TX, Bastrop TX, Paige TX, Smithville TX, Alamo Ranch San Antonio TX, Leon Valley TX and Helotes TX.
As a leading urgent care center in San Antonio, TX, our facility is ready to treat all types of injuries and illnesses that are not life-threatening. Our medical team consists of Board Certified providers with years of training and hands-on practice, who are dedicated ensuring our patients remain healthy. At Fast Aid Walk-In Urgent Clinics, we offer an array of services which you can explore further below.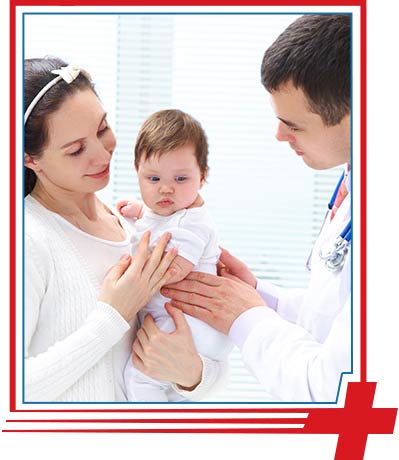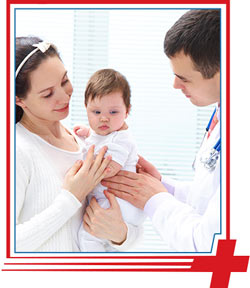 ADDITIONAL SERVICES
Acne
Allergic reactions
Allergic Rhinitis
Allergy symptoms
Basic Physicals
Athlete's foot
Back Pain
Back pain or strains
Blisters
Breaks & Sprains
Breast lumps or infections
Bronchitis
Bruises
Bug bites & stings
Burns (minor)
Burns from heat or chemical exposure (minor)
Burns, Rashes & Bug Bites
Chicken pox
Chronic Disease Screenings
Cold, Allergy, Sinusitis
Cold, canker & mouth sores
Colds, Coughs & Flu
Common Cold
Common cold (nasopharyngitis)
Common laboratory screening
Compression injuries
Cough
Croup
Cuts and wound care
Cuts, Scrapes &Bruises
Cyst drainage
Dental Complaints
Diarrhea
DOT Physicals
Ear aches and infections
Ear wax removal
Earaches & Fever
Eczema
Epinephrine injection pen refills
Eye Injuries
Falls (from less than 7 feet)
Family Care
Flu Season
Gastric pain
Gout
Hay Fever
Heat rash
Hepatitis A
Hepatitis B
Hepatitis C screening tests
Hives
Impetigo
Incision and drainage of abscesses
Indigestion & Heartburn
Infections
Influenza
Ingrown toenail removal
Insect bites
Insect Bites
Irritable bowel syndrome
Jock Itch
Knee, shoulder, ankle sprains
Laboratory Services
Laryngitis
Lice
Malaria
Measles
Menstrual irregularity
Minor psoriasis
Mole and wart removal
Mononucleosis
Motion sickness prevention
Muscle Injuries
Nasal Congestion
Nausea and Headaches
Nausea, Vomiting & Diarrhea
Neck Pain
Pediatric Illness
Pediatric Urgent Care
Physical Exams
Pink eye & styes
Pneumonia
Poison Ivy
Poison Ivy
Poison ivy & poison oak
Polio
Pre-Employment Physicals
Pregnancy testing
Psoriasis
Rash
Rashes & skin irritations
Respiratory Infections
Ringworm
Ringworm Treatment
Rosacea
Scabies
Scalp irritation
School/Sports Physicals
Shin Splints
Shingles
Sinus Infection
Skin Infections
Sore Throat
Splinter removal
Splinter/foreign object removal
Sports & Physicals
Sports Injuries Treatment
Sprains, strains & joint pain
Sprains, Strains, and Broken Ankles
STD Testing
STD treatment
STDs
Stitches/Suturing/Stapling
Sunburn
Suture & staple removal
Swimmer's itch
Tetanus
Tetanus Booster
Thyroid testing
Tick bites
Trachea Infection
Travel vaccinations
Typhoid Fever
Urgent Care
Urinary tract & bladder infections
Urinary Tract Infection
Vaginal discharge or discomfort
Varicella
Vitamin B12 Shot
Vomiting
Vomiting & Diarrhea
Walk-In Clinic
Wart evaluation
Wound infection
X-Ray available onsite
Yeast Infections
Yellow Fever