Chronic Disease Screenings Questions and Answers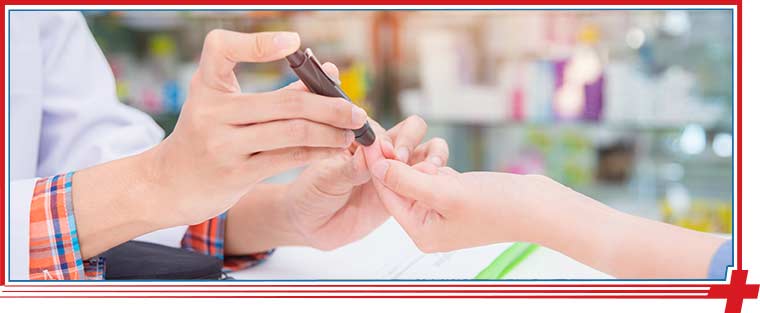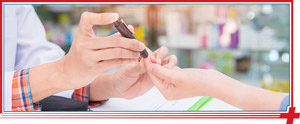 Table of Contents:
What is chronic disease screening?
How do you test for chronic disease?
Why is chronic disease screening important?
What are examples of chronic diseases?
The human body is a resilient vessel with an inherent ability to stave off infections and heal injuries. However, the human body has limitations, and sometimes injuries or diseases can persist, developing into a chronic condition. A disease is considered chronic if it persists for longer than three months, with symptoms that can be temporary and intermittent, or continuous and long-lasting. There are many kinds of chronic diseases, including diabetes, hypertension (high blood pressure), asthma, and arthritis. Screening for chronic diseases is essential for our health; over half of American adults are living with at least one chronic condition, and over a quarter have more than one.
What is chronic disease screening?

Chronic disease screening is one of the most common preventative practices in primary care. It involves testing for common chronic diseases, such as diabetes, hypertension, arthritis, and asthma with the aim of preventing these diseases before they present a serious threat to one's health and well-being. Properly implemented screening can identify early warning signs of chronic diseases that have the potential for treatment with a significant reduction in adverse health events.
How do you test for chronic disease?

Chronic conditions can be complex, and diagnosing them can be just as complex as well. If an individual has problems or symptoms that are causing concern or worry, seeing a doctor is the first step in finding a solution to these health concerns. A doctor can order a number of different diagnostic tests to assist in determining what may be wrong. Tests might include:

– Blood tests
– X-rays
– CT or MRI scans
– Ultrasounds

A doctor may refer the patient to a specialist if they cannot formulate their own diagnosis, or if they have diagnosed a condition, but think more help is needed.
Why is chronic disease screening important?

Screening to identify people who have chronic conditions or are at risk of developing them can help prevent disease, lessen the severity of illness and significantly reduce healthcare costs. Early detection and intervention does not only save money but also has the potential to save lives and improve the quality of life of those living with a chronic condition. Although the use of screening tests has increased in recent years in the United States, not everyone who needs screening services receives them, which is why it is essential to receive a chronic disease screening for those who are at higher risk. Both chronic conditions and risk factors for chronic conditions can be detected through dedicated health screening exams or during routine physical exams.
What are examples of chronic diseases?

There are many types of chronic diseases. They can range in severity, duration, area affected, and risk. The most common chronic diseases include:

– ALS (Lou Gehrig's Disease)
– Alzheimer's Disease and other Dementias
– Arthritis
– Asthma
– Cancer
– Cardiovascular Disease
– Chronic Respiratory Diseases
Asthma
Chronic Obstructive Pulmonary Disease (COPD)
– Cystic Fibrosis
– Diabetes
– Fibromyalgia Syndrome
– Heart Disease
– Hypertension (High Blood Pressure)
– Inflammatory Bowel Diseases
– Multiple Sclerosis
– Obesity
– Osteoporosis
– Reflex Sympathetic Dystrophy (RSD) Syndrome
– Sleep Apnea

Most of these chronic conditions require careful management and monitoring in order to ensure the quality of life is not negatively affected. This may mean necessary daily tests, weekly reviews, or monthly checkups with a healthcare provider.

At Fast Aid Urgent Care, our team of medical professionals is dedicated to helping you address your urgent medical needs. Our urgent care center is equipped with on-site lab and screening services so you can take a better look at your health. We serve patients from Bulverde Rd San Antonio TX, Windcrest TX, Selma TX, Bastrop TX, Paige TX, Smithville TX, Alamo Ranch San Antonio TX, Leon Valley TX, Helotes TX, La Grange TX, Rabbs Prairie TX, Halsted TX, Leon Springs TX, Fair Oaks Ranch TX, Cross Mountain TX, New Braunfels TX, Hunter TX, Zorn TX and surrounding areas.