Laboratory Screenings Clinic Q&A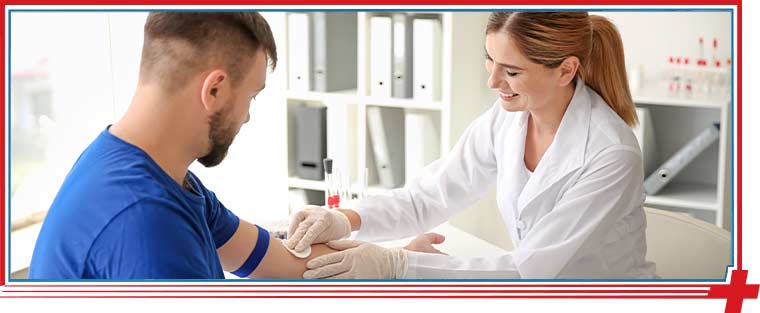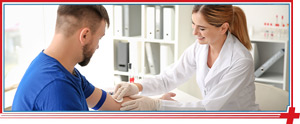 Table of Contents:
What are clinical screenings?
What are the most common laboratory tests performed?
What are the types of screening?
A laboratory screening is a test that is done to look for potential health problems or illnesses. These are most often done in people who are not showing any symptoms of illness. The purpose is to detect health issues early and possibly make lifestyle changes to fend off the illness, or to start surveillance to prevent greater health risks. Screening tests are not considered to be diagnostic tests. They are used to identify issues that may require further testing.
What are clinical screenings?

Clinical or medical screenings are tests that look for diseases before you show signs or symptoms. These tests are able to find diseases in their early stages, which makes their treatment more successful. Some of the screenings can be done at the doctor's office. Other screenings may require special equipment which will require a referral to see a specialist.

There are conditions that most doctors will commonly screen for, such as breast cancer, cervical cancer, colorectal cancer, high blood pressure, diabetes, high cholesterol, obesity, osteoporosis, and prostate cancer. 
 
The screening test or tests that you may need will depend on a few factors such as your sex, age, familial history, or whether you have risk factors for specific diseases. After a screening test, it is good to ask when the results will be in and whom you will need to discuss them with.
What are the most common laboratory tests performed?

There are a number of common tests that are done to screen for diseases. These tests have the best ability to give indications of what may be happening in our bodies.
 
Complete blood count, also known as a CBC is by far the most common blood test. It measures the types and number of cells in the blood. It looks to see how many white and red blood cells and platelets are present. This test can be used to determine your overall health and screen for disorders. It can help understand why you may be dealing with weakness, bruising, or fatigue. It can also help diagnose conditions like leukemia, malaria, and infection.
 
Prothrombin Time, commonly referred to as a PT or Pro Time test measures the blood's ability to clot. The test measures the presence of blood clotting factors and screens for abnormalities. It can also be used to check medication treatments that can prevent the blood from clotting.
 
The basic metabolic panel measures specific chemicals and compounds in the blood. It will measure sodium, glucose, potassium, calcium, carbon dioxide, chloride, blood urea nitrogen, and creatine. Knowing these levels gives the ability to determine things like blood sugar level, kidney function, and electrolyte balance. This screening can help your doctor check the effects of medications you may be taking. This test may require a 12-hour fast before it is done.
 
A comprehensive metabolic panel is a mix of tests that checks for your metabolic functions and gives an indication of how some of your organs are functioning.

The lipid panel test for cardiac risks includes checking triglycerides and cholesterol levels.

Liver screening is a group of tests that assesses liver function and is used to look for the possible presence of tumors in the liver.
A urinalysis is a common type of screening that is used to check for signs of disease and other imbalances in your system. It can be used to monitor kidney problems and diabetes.

Other screenings that may be done include tests for thyroid function and screening for infections and other possible illnesses.
What are the types of screening?

There are considered to be four main types of screening done for health concerns. The periodic health examination, case-finding, targeted, and surveillance.
 
The periodic exam is one that is done to check on general health. It can be the first place that may spot some irregularity in your health.
 
The case-finding screening is done with people who fall into specific risk categories. It can also be done in the case of individuals who have a family history of diseases. There is a focus to determine possible precursors or the early stages of illness or disease.
 
Targeted screenings are done when specific risks may be present, such as illness that could be related to a work environment or other similar situation.
 
Surveillance is done to monitor how a precursor may be growing or remaining the same. It is more often done to keep an eye on treatment to see if the medication is working, if there are side effects or if the patient is responding well.
 
The friendly and helpful staff at First Aid Urgent Care can help you with these types of screenings. If you need screening for work or are concerned that something is not quite right, taking the time to get a screening may go a long way in keeping you healthy. We serve patients from Bulverde Rd San Antonio TX, Windcrest TX, Selma TX, Bastrop TX, Paige TX, Smithville TX, Alamo Ranch San Antonio TX, Leon Valley TX, Helotes TX, La Grange TX, Rabbs Prairie TX, Halsted TX, Leon Springs TX, Fair Oaks Ranch TX, Cross Mountain TX, New Braunfels TX, Hunter TX, Zorn TX and surrounding areas.