Vitamin B12 Shots Specialist Q&A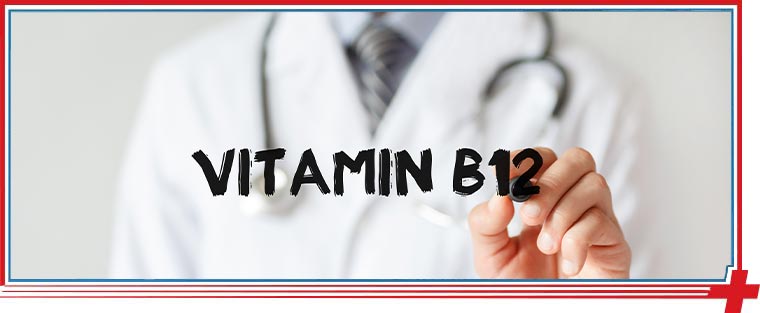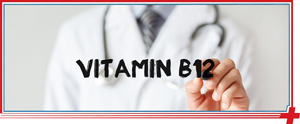 Table of Contents:
What are the symptoms of low B12?
What does a B12 shot do for you?
How long does it take for B12 to work?
How often should I get a B12 shot?
Here at Fast Aid Urgent Care our supportive team of medical professionals provides a wide range of urgent care services for your overall health and wellbeing. We have the expert training and advanced technology needed to treat most non-life-threatening conditions such as acute injuries, chronic illnesses, influenza, STDs, cuts, burns, and much more. One way to prevent illness and boost immunity is through vitamin B12 shots. These vitamin injections have many amazing benefits that can help fix any vitamin deficiencies and make your body healthier. Continue reading down below to learn everything you need to know about vitamin B12 shots!
What are the symptoms of low B12?

When your body is experiencing any abnormal symptoms, it could be a sign that you are vitamin deficient. A vitamin B12 deficiency could present itself with the following symptoms:
 
– Feeling weak
– Difficult walking
– Numbness in your hands and feet
– Tingling in your hands and feet
– Weight loss
– Fatigue
– Fast heart rate
– Tongue tenderness
– Increased irritability
– Decreased appetite
– Nausea
– Diarrhea
– Muscle fatigue
– Behavioral changes and mood swings
– Difficulty focusing
– Memory loss
– Feelings of depression
 
If you're experiencing any of the above symptoms, we do recommend you seek treatment at FastAid Urgent Care. Our medical professionals can run a series of screening tests to check your B12 and rule out any other cause.
What does a B12 shot do for you?

This type of injection restores your B12 levels and prevents future deficiencies. They have many proven benefits including:
 
– Reduces the risk of you developing a heart disease or stroke
– Helps with thinking and memory problems
– Prevents vision loss caused by B12 deficiencies
– Reduces the risk of developing fertility issues
– Keeps your bones healthy and lessens the likelihood of you developing osteoporosis
– Increases mood
– Promotes health hair, skin, and nail growth
 
There are many risk factors that could lead to this type of vitamin deficiency such as having a preexisting condition like celiac disease, alcoholism, anemia, AIDS, or Crohn's disease. Many people can benefit from getting these injections. If these benefits are something you're interested in, especially if you have one of the above conditions, we recommend you talk to your primary care physician about regularly getting them. Additionally, we advise you to start adding foods that are rich in vitamin B12 into your diet. These foods are a great source of B12:

– Eggs
– Chicken
– Red meat
– Fish
– Leafy greens, beets, potatoes, mushrooms, spinach, etc.
– Yogurt, milk
– Liver and kidneys
How long does it take for B12 to work?

It will take about a month for your B12 injections to start noticeably improving your symptoms. Your levels will start to improve after a few days; however, they won't be completely normal until multiple treatments. Your physician may also prescribe you daily vitamin B12 tablets in order to treat your symptoms and prevent more serious complications from arising.
How often should I get a B12 shot?

The number of injections each person needs is highly dependent on their current B12 levels. Usually people who get these types of injections already need an extra boost before they even start taking daily tablets. In the beginning you may need an injection once every 10 days until your symptoms start to dissipate. Then you'll likely need to come back in for a B12 shot once every few months. Fortunately, these injection treatments take very little time. Your healthcare provider at FastAid Urgent Care will be able to give you the appropriate information you need on dosage.
 
If you are at risk of developing a deficiency or are already struggling with the symptoms of a vitamin deficiency, please seek professional medical care. Patients who live in San Antonio, TX, or the surrounding area can book a B12 screening test and injection treatment at FastAid Urgent Care. Please feel free to give us a call during our business hours or join the virtual line. Vitamin B12 deficiencies if left untreated can lead to irreparable damage to the brain, nerves, and heart. With the appropriate treatment, your quality of life will improve while your risk for developing serious issues will decrease. The team at FastAid Urgent Care wants you to be as healthy and happy as possible! This health journey may start with vitamin B12 shots! We serve patients from Bulverde Rd San Antonio TX, Windcrest TX, Selma TX, Bastrop TX, Paige TX, Smithville TX, Alamo Ranch San Antonio TX, Leon Valley TX, Helotes TX, La Grange TX, Rabbs Prairie TX, Halsted TX, Leon Springs TX, Fair Oaks Ranch TX, Cross Mountain TX, New Braunfels TX, Hunter TX, Zorn TX and surrounding areas.