Headache Treatment Specialist Q&A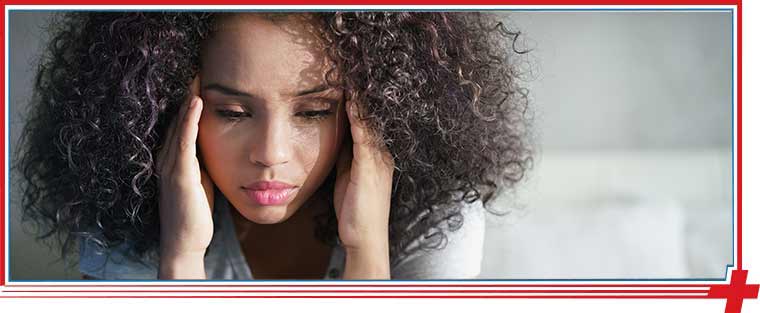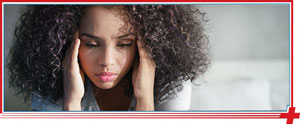 Table of Contents:
What are the causes of headaches?
When should you be concerned about a headache?
What gets rid of headaches fast?
How do you treat headaches?
What are the causes of headaches?

There are a variety of reasons why you may be suffering from a headache. The common signs that are often associated with a headache can determine the treatment necessary for you to receive. Headaches are clumped into subcategories which are known as primary headaches and secondary headaches.

Primary headaches are an overactivity of issues with the pain-sensitive structures within the head. Many of the most common primary headaches in patients notice:

– Cluster headaches
– Migraines
– Migraines with aura
– Tension headaches

Many primary headaches are triggered due to similar lifestyle factors including:

– Alcohol
– Specific food categories
– Sleep change
– Lack of rest
– Poor posture
– Missing meals
– Stress

While secondary headaches are due to symptoms of a disease that sends signals to your pain-sensitive nerves within your head. A few of the secondary headaches are known as:

– Acute sinusitis
– Arterial tears
– Blood clots
– Brain aneurysm
– Brain tumor
– Carbon monoxide poisoning
– Chiari malformation
– Concussion
– COVID-19
– Dehydration
– Dental issues
– Ear infections
– Hangovers
– High blood pressure
– Flu
– Meningitis
– Pain attacks
– Post-concussion syndrome
– Stroke
– Toxoplasmosis
– Trigeminal neuralgia
When should you be concerned about a headache?

If you start to notice your headaches are beginning to get worse with time, you are starting to lose your vision, noticing you are losing consciousness, if you cannot stop vomiting, or if the headache you are suffering from has gone past 72 hours, with less than 4 hours of no headache/pain-free time frame, then we highly recommend you visit a physician for medical attention immediately.
What gets rid of headaches fast?

A few ways you can help to rid of a headache quickly:

– Taking over-the-counter medication for pain relief
– Apply a cold compress to the forehead
– Apply a heating pad or warm compress on the neck or back of the head
– Massage the scalp
– Dim the lights
– Try not to chew
– Drink plenty of water
– Drink something with caffeine in it, like tea or coffee
– Meditate
– Stretch
– Yoga
– Ginger supplement or ginger tea
How do you treat headaches?

For headache treatment, it will greatly depend on the type of headache you are dealing with.

Tension headaches are one of the most common types of headaches you can suffer from; however, these types of headaches should be much easier to handle with over-the-counter medication like ibuprofen, acetaminophen, and aspirin. There are alternative methods you can try for treatment that does not involve medication including massage therapy, acupuncture, biofeedback, and cognitive behavioral therapy.

Migraines are another very common type of headache that you can suffer from, these types of headaches often affect both men and women every year, and they are one of the main headaches that we suffer from that can range from moderate to severe in nature, and feel like pulsing which can cause symptoms like nausea, vomiting, and sensitivity to light. Individuals who suffer from migraines should follow strict treatment plans to allow them to feel better including:

– Rest or sleep in a dark and quiet space
– Apply a cold or warm compress to the back of the neck or head
– Massage
– Take over-the-counter medications to help with the pain
– Use prescription medications if you have any that were prescribed for migraines
– Take preventative medications

We suggest you recognize these severe symptoms that are linked to all types of headaches to ensure if you ever deal with them, you receive immediate emergency care, the symptoms include:

– Sudden and severe headaches
– Headaches that occur after a fall or head injury
– Fever, rash, seizure, stiff neck, double vision or you feel you are becoming weaker

If you are suffering from any type of headache that feels quite severe, contact our clinic immediately to join the virtual line. We serve patients from Bulverde Rd San Antonio TX, Windcrest TX, Selma TX, Bastrop TX, Paige TX, Smithville TX, Alamo Ranch San Antonio TX, Leon Valley TX, Helotes TX, La Grange TX, Rabbs Prairie TX, Halsted TX, Leon Springs TX, Fair Oaks Ranch TX, Cross Mountain TX, New Braunfels TX, Hunter TX, Zorn TX and surrounding areas.