Casting for Broken Bones and Fractures Q&A
Fast Aid Urgent Care offers comprehensive treatment and urgent care services for minor to major fractures. For more information, call us today or join the virtual line. We also accept walk-ins. We have 

convenient locations

 to serve you in Bulverde Rd San Antonio TX, Bastrop TX, Alamo Ranch San Antonio TX, La Grange TX, New Braunfels TX and Leon Springs San Antonio TX.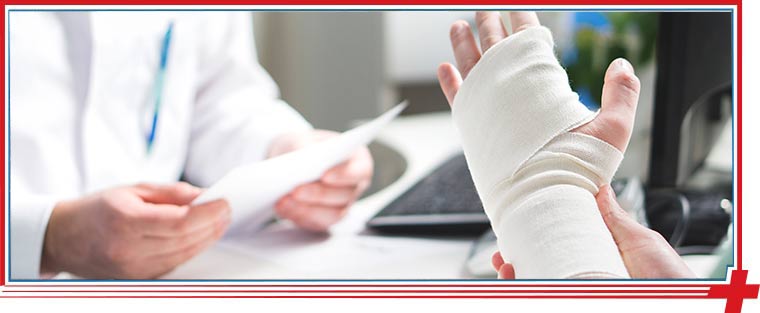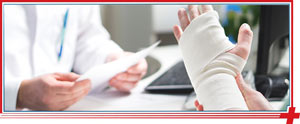 Table of Contents:
What are the types of casts?
Is a cast better than a splint?
Is there an alternative to a cast?
How long do you need a cast for a fracture?
Fast Aid Urgent Care, conveniently located in San Antonio, TX, offers an extensive list of urgent care services. Our team of specialists is devoted to ensuring everyone in our community has access to high-quality medical care for their unique needs. You may want to visit urgent cares such as ours if you have a non life-threatening medical emergency. We are prepared to treat emergencies including high fever, illness, shortness of breath, dehydration, rashes, conjunctivitis, minor bone breaks, and fractures. Acute sports injuries are one of the most common emergencies we care for. Whether you're a runner with a foot fracture or a basketball player who broke their finger in a game, Fast Aid Urgent Care is here to help. Please keep reading to learn more about casting services for broken bones and fractures at Fast Aid Urgent Care!
What are the types of casts?

There are four main types of casts designed for broken bones and fractures:

Plaster Cast
Plaster casts are made up of two parts: bandage on the bottom and a hard covering made out of plaster on the top. These types of casts are primarily used for broken legs or arms and can stay on for about 6-12 weeks. During your recovery time, the hard protection layer of plaster will keep your broken bone safe and immobilized.

Synthetic Cast
Synthetic casts made of fiberglass are a more breathable, light cast designed for fractures and bone breaks. Your doctor will first slide a stockinette over your injury and then cast your break with this special moldable plastic.

Splint
Splints are adjustable supports that are used to protect more minor injuries. They can be taken on and off so that you can ice your injury, reduce swelling around the injured area, and potentially take more X-rays as your injury begins to heal. Your doctor will provide you with very specific splint instructions that will be unique to your injury for the most optimal outcome.
Is a cast better than a splint?

Whether a cast or a splint is a better option for you is completely dependent on your injury. Though splints don't provide as much support and protection, they are easier to take on and off and adjust if your limb becomes swollen. When choosing if a splint or a cast is the most effective treatment plan for your broken bone or fracture, your doctor will take into account a few factors. They will make the decision based on the amount of swelling, the type of break, the location of your injury, your day to day lifestyle, and age.
Is there an alternative to a cast?

Casting is often the best option for broken bones and fractures. Alternatively, special orthopedic braces and resin strips can be used. These options may be much more expensive than traditional casting; however, they could be better for your injury or lifestyle. Orthopedic devices offer a much superior range of motion while still allowing for proper stabilization. We recommend you talk to your healthcare provider about all the options before choosing a type of cast or a cast alternative.
How long do you need a cast for a fracture?

A fracture can take anywhere from a month to three months to heal fully. The previously injured area may remain weaker than usual until it regains its strength back. After being in a cast for so long, your body will likely need some additional recovery time and possible physical therapy. Partway through the casting time, your doctor may decide to change your cast to a splint if it seems to be healing well.

If you have any additional questions regarding bone and fracture casting, please visit Fast Aid Urgent Care. We accept patients who request a same-day appointment or who visit us as a walk-in. Our team will compassionately support you through the casting process and provide you with the treatment you need for the best recovery possible. We look forward to your visit to Fast Aid Urgent Care soon! We serve patients from Bulverde Rd San Antonio TX, Windcrest TX, Selma TX, Bastrop TX, Paige TX, Smithville TX, Alamo Ranch San Antonio TX, Leon Valley TX, Helotes TX, La Grange TX, Rabbs Prairie TX, Halsted TX, Leon Springs TX, Fair Oaks Ranch TX, Cross Mountain TX, New Braunfels TX, Hunter TX, Zorn TX and surrounding areas.