Fractures Treatment Clinic Questions and Answers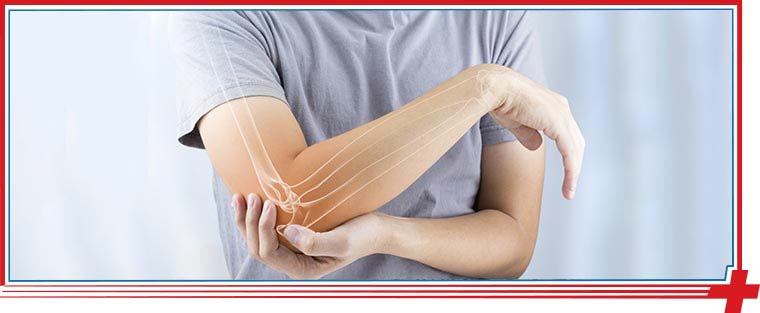 Table of Contents:
How do you tell if a bone is fractured or sprained?
Does urgent care treat fractures?
What happens if a fracture is left untreated?
Whether mild or severe, fractures can be startling and disruptive to experience. In such situations, finding a clinic that can see you in short order and provide high-quality medical care can ease some of the stress caused by a fracture. We would be pleased to provide that for you at Fast Aid Urgent Care.
How do you tell if a bone is fractured or sprained?

A fracture is a broken bone, while a sprain is a torn or stretched ligament. A ligament is a thick band of tissue that connects bones together. As such, a fracture and a sprain are qualitatively different injuries. With that being said, fractures and sprains often share many of the same symptoms, making it difficult to determine whether you have fractured a bone or sprained a ligament.

While X-ray imaging can provide definitive evidence of a fracture or sprain, there are some indicators to look out for if you have experienced an injury and are unsure if it is a fracture or sprain.

With fractures, pain is often located directly on top of the bone and becomes worse when pressure is applied to the break or the injured limb is moved. You may hear a cracking sound at the time of the injury, and the injured area could appear misshapen or deformed. You may also experience significant swelling, bruising, numbness, or tingling in the injured area. If a limb is broken, you will be unable to use or put any weight on the injured limb.

In contrast, the pain felt from a sprain occurs mainly in the soft tissue areas that cushion the bones in the injured area. While a fracture often happens with a cracking sound, a popping sound or sensation usually occurs with a sprain. Sprains typically cause swelling and bruising around the injured area and significantly limit the range of motion in the affected area. You should be able to put weight on a sprained limb, even though it may be painful.

If you are still unsure whether you have experienced a fracture or sprain, our doctors and medical professionals at Fast Aid Urgent Care can provide an accurate diagnosis and thorough treatment of either a sprain or fracture.
Does urgent care treat fractures?

Urgent care clinics can diagnose and treat a wide variety of fractures. At Fast Aid Urgent Care, we have digital X-ray capabilities to provide an accurate fracture diagnosis and can also provide casting and splints for most types of fractures.

With that being said, some types of fractures are better suited for emergency room care. Some of these types of fractures include breaks in large bones, such as the femur, hip, or pelvis, fractures in the skull, eye, or dental bones, spinal fractures, or compound fractures, wherein a piece of bone breaks through the skin.
What happens if a fracture is left untreated?

Fractures that are left untreated can lead to several different problems, some with permanent consequences. With that in mind, it is always vital to seek treatment if you experience a fracture, no matter how mild or severe it is. Some of the potential consequences of leaving a fracture untreated include the following:

– Bone deformity
– Delayed union, wherein the bone takes longer than expected to heal
– Increased pain and swelling
– Infection
– Ligament and muscle damage
– Non-union, wherein the bone does not heal at all and remains broken
– Permanent nerve damage

For a fracture treatment appointment at Fast Aid Urgent Care. We serve patients from Bulverde Rd San Antonio TX, Windcrest TX, Selma TX, Bastrop TX, Paige TX, Smithville TX, Alamo Ranch San Antonio TX, Leon Valley TX, Helotes TX, La Grange TX, Rabbs Prairie TX, Halsted TX, Leon Springs TX, Fair Oaks Ranch TX, Cross Mountain TX, New Braunfels TX, Hunter TX, Zorn TX and surrounding areas.