Children's Walk-In Urgent Care in San Antonio TX
Dr. Curtis Grote, MD and his experienced team of pediatricians offers a full array of children's healthcare services that includes treatment for eye infections, minor fractures, bug bites, asthma & allergies, rashes, bronchitis and many more! For more information, please call us or join the virtual line. We serve patients from Bulverde Rd San Antonio TX, Windcrest TX, Selma TX, Bastrop TX, Paige TX, Smithville TX, Alamo Ranch San Antonio TX, Leon Valley TX and Helotes TX.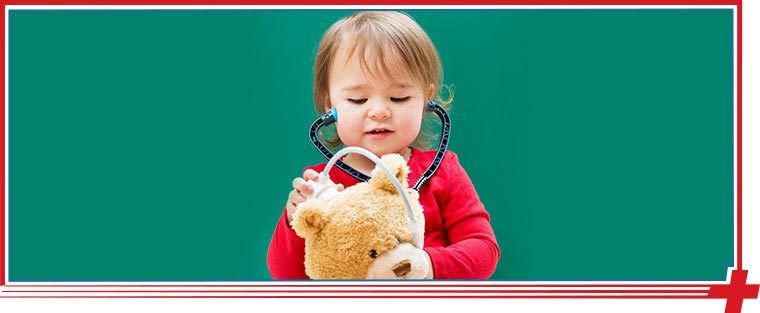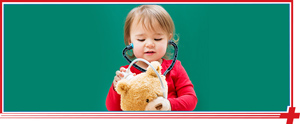 Maintaining your child's health throughout a busy year can be one of the most challenging parts of parenting. From school events to your work schedule, balancing regular doctor's visits can be a last priority. But keeping on top of your child's health is one of the most important parts of their childhood, because it sets them up for great health and nutrition throughout their lives. At FastAid Urgent Care, our team of medical and pediatric professionals is here to make your life easier by providing top quality urgent care and primary care services for children of all ages. From teens to toddlers, our walk-in urgent care is ready to provide your child with the best possible medical services in San Antonio and Bastrop, TX. Rather than waiting for hours in an urgent care hospital center or scheduling an appointment months in advance for your child's yearly physical, you can quickly walk into our comfortable clinic locations to receive friendly and compassionate pediatric care, every day of the week. Our team of physicians, nurses and technicians can provide walk-in services as soon as you and your child walk in, and will provide them with expert medical care.
One of the best parts of walking into FastAid Urgent Care for all of your child's medical needs is our great team of pediatric specialists. Our team has experience working with children of all ages, from infants to teenagers, and can provide individualized care to every child who walks into FastAid. We know that going to the doctor's office can be your child's least favorite activity, which is why we are sure that our team provides a friendly and caring environment at FastAid. From headaches to colds, we have your child covered. Here are some of the common pediatric illnesses and injuries that we often treat at FastAid Urgent Care:
Eye infections, Conjunctivitis (Pinkeye)
Broken Bones
Minor fractures, Sprains & Dislocations
Abrasions, Cuts, & stitches
Bug Bites
Asthma & Allergies
Physical Exams
Earaches & Sore Throats (Strep)
Rashes & Other Skin Infections
Fevers and Nose Bleeds
Vomiting & Diarrhea
Minor Burns
Bronchitis
Cough, Cold & Flu
Sinus Infections
If Fast Aid Urgent Care in San Antonio or Bastrop sounds right for your child's medical needs, then we welcome your family to walk into our urgent care clinic today. Our team is ready to provide comprehensive and expert health care for children of all ages, and can diagnose and treat a large variety of illnesses and injuries on a walk-in basis. If you have any additional questions about our services, our team or our clinic, then we welcome you to give us a call as well. Fast Aid Urgent Care is open every day of the week during flexible hours, and our entire team is excited to help your child feel happy and healthy as soon as possible!