Illnesses Treatment Clinic Questions and Answers
If you are experiencing any signs or symptoms of an illness and want to get checked out, head on to Fast Aid Urgent Care. We are here for you when you need it most. For more information, call us or book an online appointment. We have convenient locations to serve you in Bulverde Rd San Antonio TX, Bastrop TX and Alamo Ranch San Antonio TX.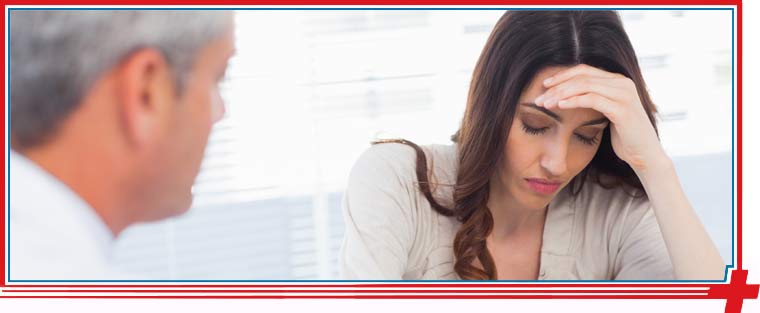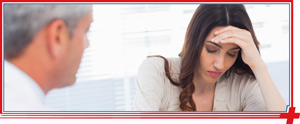 Table of Contents:
What are the most common illnesses treated at clinics?
What are serious illnesses?
How do you know if you have an illness?
Do you provide treatment for illnesses?
What are the most common illnesses treated at clinics?

Some of the most common illnesses that we see are characteristics from:

– Complex causes
– Many risk factors
– Long latency periods
– Long illness
– Functional impairment or even disability

Many illnesses do not fix themselves and will need help from your physician.

While many illnesses can be considered chronic, there are a few major conditions that are major burdens to your body and they are:

– Heart disease
– Stroke
– Lung cancer
– Colorectal cancer
– Depression
– Type 2 diabetes
– Arthritis
– Osteoporosis
– Asthma
– Chronic obstructive pulmonary disease (COPD)
– Chronic kidney disease
– Oral disease
What are serious illnesses?

When you think of a serious or even deadly illness, you might jump to the most incurable ones that tend to grab newspaper headlines from time to time. However, those are not the very common serious illnesses we have in mind.

These are the top 10 diseases that cause serious illnesses and even death:

– Ischemic heart disease, or coronary artery disease
– Stroke
– Lower respiratory infections
– Chronic obstructive pulmonary disease
– Trachea, bronchus, and lung cancers
– Diabetes mellitus
– Alzheimer's disease and other dementias
– Dehydration due to diarrheal diseases
– Tuberculosis
– Cirrhosis
How do you know if you have an illness?

Immediate medical care will be needed for any illness that may cause worsening headaches, vomiting, fever, seizure along with other serious illnesses which include:

– Severe neck stiffness or pain.
– Confusion or extreme irritability.
– Extreme sleepiness.
– Persistent nausea or vomiting.
– Severe sensitivity to light (photophobia).
– Unsteadiness that may prevent standing or walking.
– Any new signs of double vision, blurred vision, or blind spots.
– Very rapid, difficult breathing.
– Severe pain.
– Any new and different skin rashes or severe bruises.
– Any new swelling, pain, redness, or warmth in one or more joints
Do you provide treatment for illnesses?

Depending on the illness, your treatment can come in many different forms including but not limited to surgery, physical therapy, psychological therapy, radiotherapy as well as medications. The most common form of treatment provided by many physicians is done with medication

You can prevent getting sick from an illness by managing your health and doing the following:

– Quit smoking
Quitting smoking can help lower your risk of serious health conditions such as heart disease, cancer, type 2 diabetes, and lung disease as well as premature death.

– Eating healthier
By ensuring you are taking the right precautions by eating healthier meals to prevent, delay and even manage heart disease type 2 diabetes, and other chronic diseases. Intaking a balanced meal plan of fruits, veggies, whole grains, lean meats, and low-fat dairy products can be vital to your health and very important at any age.

– Exercise often or seek out regular activity
Regular exercise or physical activity can help to prevent, delay or even manage your chronic diseases.

– Limit your drinking of alcohol
Over time, regularly drinking alcohol can lead to high blood pressure, various cancers, heart disease, stroke, and even liver disease. Try drinking less alcohol and/or cutting it out completely until these health risks are reduced.

– Get screened by your doctor
Preventing chronic diseases or having your doctor catch them early on will help you to prevent further negative effects on your body.

– Get enough rest
Sleep is vital, and if you aren't getting enough of it, it can become linked to the development as well as poor management of diabetes, heart disease, and even depression. Adults should get a minimum of 7 hours of sleep each day.

– Know your family's history
Know your family's medical history like cancer, heart disease, diabetes, or osteoporosis. This can likely help you to navigate your health by not developing the same diseases as they have. Sharing your family medical history with your doctor can help give them the information they need in order to guide too in the next steps to prevent the same conditions or catch them early on.

– Make healthier choices
Making healthier choices should be a part of your daily life already, and chronic illnesses can be prevented by following healthy actions in your daily life.

For more information, call us today or reserve your appointment online. We serve patients from Bulverde Rd San Antonio TX, Windcrest TX, Selma TX. Bastrop TX, Paige TX, Smithville TX, Alamo Ranch San Antonio TX, Leon Valley TX and Helotes TX.