Pediatric Urgent Care and Walk-In Clinic Q&A
Fast Aid Urgent Care treats children of all ages. Our services includes treatment for minor cuts and burns, colds and flu, bronchitis and more. For more information, please call us or

join the virtual line.

We have convenient locations to serve you in Bulverde Rd San Antonio TX, Bastrop TX, Alamo Ranch San Antonio TX, La Grange TX, New Braunfels TX and Leon Springs San Antonio TX.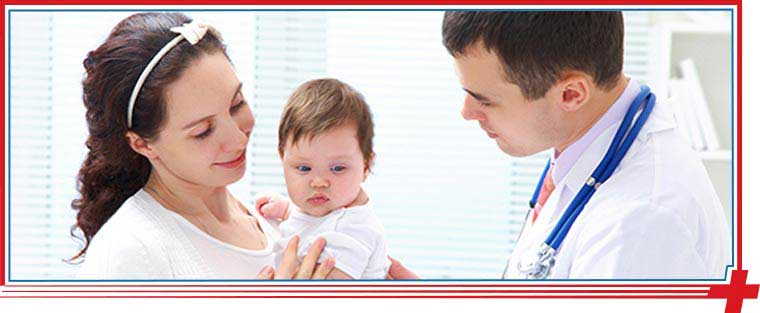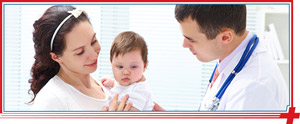 Fast Aid Urgent Care in San Antonio, Texas not only offers high quality medical services to our adult patients, but we also provide a family health care clinic which includes Pediatric Urgent Care services. Fast Aid is an excellent resource for parents in and near San Antonio who have been searching for an urgent care clinic for children in San Antonio, TX. We take pride in knowing that we have a team of compassionate, family-friendly medical professionals and skilled doctors that know just how to comfort your child when they need medical care for injuries and illnesses or simply need general healthcare. We offer a well qualified doctor to the pediatric patients in San Antonio, Texas in times when there are no open appointments in their regular pediatrician's schedule or when you are seeking treatment for your little one after hours or during the weekend. End your tireless search for the nearest pediatric doctor in San Antonio, TX by simply visiting Fast Aid Urgent Care and Children's Walk-In Clinic in San Antonio, TX.
Our providers at Fast Aid's Pediatric Urgent Care clinic are veterans, not only in medicine. They are here to provide knowledgeable care for childhood illnesses and injuries. Our child-friendly medical office includes a staff that is focused on making your child feel as comfortable during the medical care process as possible. Why would the quality of care for your child be any different than the care you would expect for yourself? The doctors at Fast Aid Urgent Care routinely offer care for children near San Antonio, TX for the following issues, along with other services for adults:
Eye infections, Conjunctivitis (Pinkeye)
Broken Bones
Minor fractures, Sprains & Dislocations
Abrasions, Cuts, & stitches
Bug Bites
Asthma & Allergies
Physical Exams
Earaches & Sore Throats (Strep)
Rashes & Other Skin Infections
Fevers and Nose Bleeds
Vomiting & Diarrhea
Minor Burns
Bronchitis
Cough, Cold & Flu
Sinus Infections
Don't worry about taking your child to the intimidating and busy Emergency Room when they are suffering from an unexpected injury or illness. Most children are already scared when they learn they have to visit the doctor's office. Help to ease that fear by visiting Fast Aid Urgent Care's where we offer a Pediatric Urgent Care clinic in San Antonio, TX. You can obtain our services for your child on a walk-in basis; no appointment necessary! Visit our office 7 days a week, from 8AM to 8PM during the week and 9AM to 5PM during the weekend, making it convenient for parents and their busy schedules. Fast Aid Urgent Care is located at 17910 Bulverde Rd #115, San Antonio, TX 78259 so stop in and visit us today.
If your child(ren) is experiencing a life-threatening condition that requires emergency medical attention, call 911 immediately or take your child to the emergency room nearest. We serve patients from Bulverde Rd San Antonio TX, Windcrest TX, Selma TX, Bastrop TX, Paige TX, Smithville TX, Alamo Ranch San Antonio TX, Leon Valley TX, Helotes TX, La Grange TX, Rabbs Prairie TX, Halsted TX, Leon Springs TX, Fair Oaks Ranch TX, Cross Mountain TX, New Braunfels TX, Hunter TX, Zorn TX and surrounding areas.