How Do You Unclog Ear Wax?
Earwax develops inside your ears to keep them clean and clear of bacteria. It normally moves harmlessly through the ears, but excess fluid may build up and clog the ears. Untreated earwax buildup can cause hearing loss, discomfort, ear pain, disorientation, ringing in the ears, and other difficulties. If you or someone you know feels they have anything in their ears that is causing pain, visit our medical professionals at Fast Aid Urgent Care. For more information, contact us or join the virtual line. We have convenient locations to serve you in Bulverde Rd San Antonio TX, Bastrop TX, Alamo Ranch San Antonio TX, La Grange TX, New Braunfels TX and Leon Springs San Antonio TX.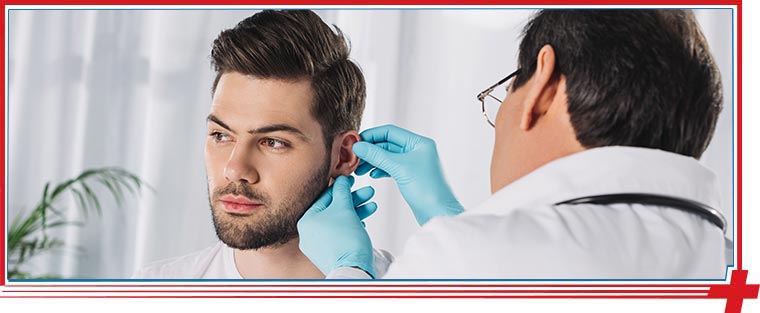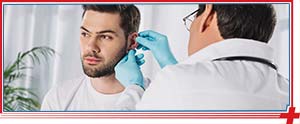 Table of Contents:
How do you unclog ear wax?
What does bad ear wax look like?
Why does my ear feel clogged but no wax?
What happens if ear wax doesn't come out?
Unclogging your ears is important for healthy hearing and sound quality. With the right tools and technique, you can unclog your ear safely and with minimal effort. Here are some tips from Fast Aid Urgent Care on how to unclog an ear:
1. Soften the wax buildup in your ear with a few drops of warm olive oil or baby oil. This can help to break up the blockage and make it easier for you to remove any excess wax.

2. Use a rubber-bulb syringe to flush out your ear with warm water and clean away any debris, wax, or other dirt that may be causing the clog.

3. If home remedies aren't working, visit your doctor or an urgent care center like Fast Aid to have a professional remove the wax from your ear.

Remember that it's important to take proper care of your ears and maintain regular cleanings if you want to ensure healthy hearing and sound quality. With the help of Fast Aid Urgent Care, you can get all the necessary treatments and advice needed to keep your ears in good condition.
Most importantly, don't let earwax clogs go untreated for too long! If you're suffering from a clogged ear that won't clear out on its own, contact us and set up an appointment right away.
How do you unclog ear wax?

At Fast Aid Urgent Care, the process of unclogging ear wax is performed by trained professionals who prioritize your comfort and safety. Initially, they examine your ear using a specialist tool known as an otoscope to determine the extent of the wax build-up. Depending on the severity of the situation, they may employ methods such as irrigation, microsuction, or manual removal using specialized equipment. These methods are designed to be as non-invasive and painless as possible. After the procedure, our healthcare team will provide personalized advice on preventive measures and ear care to help you maintain optimum ear health.
What does bad ear wax look like?

Ear wax, or cerumen, usually ranges in color from light yellow to dark brown. However, 'bad' or impacted ear wax may have a different appearance. It often looks darker and harder than normal, healthy ear wax due to its prolonged exposure to air. Some individuals may notice a black, red, or even green color, which can indicate a possible ear infection. Furthermore, if the wax has a strong, foul smell, it may be a sign of an underlying condition, such as a bacterial infection.
Why does my ear feel clogged but no wax?

If your ear feels clogged but there's no wax in sight, it could be due to a variety of reasons. One common cause is Eustachian tube dysfunction, which happens when the small tube that connects your ear to your throat becomes blocked or doesn't open properly. This can result in sensations of fullness, popping, or pressure in the ear. Another possibility could be an ear infection, which can cause inflammation and fluid buildup in the middle ear. Lastly, a condition known as otosclerosis could be responsible, where an abnormal growth in the middle ear bones leads to a sense of blockage or hearing loss. If you're experiencing a feeling of clogged ears without obvious wax buildup, it's important to consult a doctor at Fast Aid for proper diagnosis and treatment.
What happens if ear wax doesn't come out?

If ear wax doesn't come out on its own or with home remedies, it can lead to ear discomfort, hearing impairment, or even infections. Accumulated ear wax can harden and become impacted, potentially causing tinnitus, vertigo, or a painful earache. In severe cases, untreated impacted ear wax can lead to more serious complications like perforated eardrums or middle ear infections. It's crucial to have persistent or painful ear wax issues evaluated by a healthcare professional. At Fast Aid Urgent Care, we're equipped to diagnose and treat excessive or impacted ear wax safely and effectively. If you're experiencing discomfort due to ear wax buildup, don't wait for the condition to worsen. Call us or book an appointment online for immediate care and relief. We serve patients from Bulverde Rd San Antonio TX, Windcrest TX, Selma TX, Bastrop TX, Paige TX, Smithville TX, Alamo Ranch San Antonio TX, Leon Valley TX, Helotes TX, La Grange TX, Rabbs Prairie TX, Halsted TX, Leon Springs TX, Fair Oaks Ranch TX, Cross Mountain TX, New Braunfels TX, Hunter TX, and Zorn TX.