Top Reasons to Visit Urgent Cares in San Antonio, TX Instead of the ER
Learn the 6 Benefits of Choosing Urgent Care Now in San Antonio, TX Instead of the ER. For More Information, Call Us or Walk in Today. No Appointment Necessary, No Wait!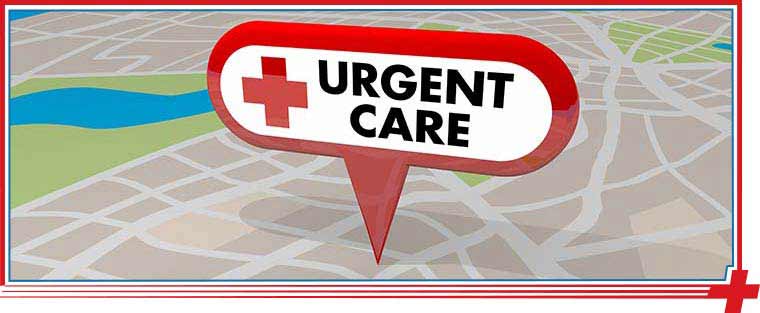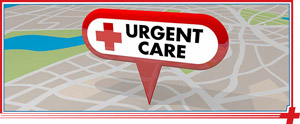 Sometimes the ER (emergency room) is absolutely necessary, but other times, it just isn't. In fact, there are many instances when the ER isn't the best option, but urgent care is. Urgent care can take care of any minor emergency, often more efficiently that the ER can, and urgent care has many other benefits too. Read on to learn the top reasons to visit urgent cares in San Antonio TX instead of the ER.
1. Immediate access to healthcare for minor emergencies

It's true that the ER is necessary for major emergencies. For any life-threatening or possibly life-threatening situation, the ER is the only option. However, the ER is not the best option for minor, non-life-threatening situations.
You might be thinking that the ER can quickly handle minor emergencies, but the truth is that they need to prioritize major emergencies over minor ones, so patients with minor emergencies have to wait for service. This isn't convenient for these patients, to say the least.
With urgent care, however, a patient with a minor emergency can be seen on a walk-in basis, with no appointment necessary and virtually no wait times. These patients will be treated right away.
2. Affordable services
Going to the ER for a minor emergency can cost hundreds of dollars, even despite insurance coverage. This just isn't affordable for many patients. With urgent care, though, a typical visit costs less than a hundred dollars with insurance coverage. The services are much more affordable to begin with, and most urgent care providers work with most major healthcare providers, so you can be confident that your visit will be covered by your plan.
3. Advanced services
Many patients believe that the ER is better equipped to handle emergencies. It's true that they're better equipped to handle major emergencies, but they're not necessarily better equipped to handle minor ones.
Urgent care clinics are fully equipped to handle any kind of minor emergency. They can provide X-rays to look for minor bone fractures, and then provide a cast for the injury. They can perform lab tests to screen for infections, then prescribe medication. These clinics are even able to provide STD testing and other advanced services.
4. Comprehensive care
With urgent care, you can also get physical examinations, like sports physicals, when you need them. You can receive worker's compensation services too. Even if you just need some basic wellness advice for you and your family, you can get it with urgent care. You might not get some of these services as easily with the ER, though. Urgent care clinics are open to patients of any age, so you can bring in your children or even elderly parents. Urgent care is all about offering the most comprehensive care possible in a minor-emergency environment.
5. Compassionate care
With urgent care, you and your family can expect to be treated with both patience and diligence. With the ER, you can expect this too, but ER staff are often busy and stressed, so they might not be as patient with you. With urgent care, you can expect polite, patient, and professional service every time.
6. You can have full confidence in urgent care professionals
The doctors at urgent care clinics are board-certified and fully qualified to take care of you or anyone else of any age in your family. Also, the diagnostic and treatment services they provide are entirely medically sound. Additionally, the doctors can network with other healthcare professionals, like your primary doctor and any specialists you need to see. You can trust urgent care doctors fully and add them to your team of family healthcare professionals!
Urgent care vs ER – which is better?
Remember, the ER is necessary for any life-threatening or possibly life-threatening emergency. However, for any minor emergency, urgent care is the better option for so many reasons. If you'd like to learn more about urgent care and our services here at Fast Aid Urgent Care, then get in touch with us! You can call us, or you can simply come on by to meet us in person. We are located over at 17910 Bulverde Rd Suite 115 San Antonio, TX 78259.
We hope to speak with you soon here at Fast Aid Urgent Care!