What Are the Symptoms of Needing a B12 Injection?
Vitamin B12 injections are made from a synthetic form of vitamin B12. Vitamin B12 is used to prevent or treat vitamin B12 deficiency in the body. It is recommended for people who are unable to get enough vitamin B12 from their diet or who do not absorb it from their digestive tract. If you have anemia caused by a lack of vitamin B12, you may experience symptoms such as headaches, fatigue, and stomach issues, which can lead to nerve damage and cognitive impairment. B12 shots are available at Fast Aid Urgent Care. For more information, contact us or join the virtual line. We have convenient locations to serve you in Bulverde Rd San Antonio TX, Bastrop TX, Alamo Ranch San Antonio TX, La Grange TX, New Braunfels TX and Leon Springs San Antonio TX.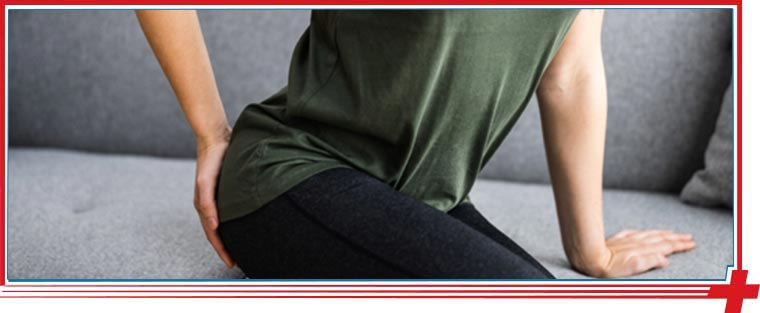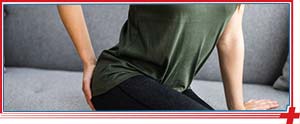 Table of Contents:
What are the symptoms of needing a B12 injection?
How do you feel if your B12 is low?
Can low B12 cause weight gain?
Does insurance cover B12?
If you've noticed changes in your energy level and mood, it might be time to consider a B12 injection. Fast Aid Urgent Care is here to help if you need an injection of this essential vitamin.
What are the symptoms of needing a B12 injection?

It can often be difficult to tell if you are deficient in Vitamin B12, as the symptoms can vary. Generally, Vitamin B12 deficiency can cause fatigue, loss of appetite, weight loss, and a variety of other issues. If you experience any of these symptoms, it might be time to look into a B12 injection.

At Fast Aid Urgent Care, we offer Vitamin B12 injections that are tailored to your needs. We understand that each person is unique, and we are here to make sure you get the right treatment. Our Vitamin B12 injections can help boost your energy levels, mood and overall well-being.
How do you feel if your B12 is low?

If your B12 levels are low, various symptoms can manifest, many of which are subtle and can easily be mistaken for other health conditions. These symptoms can include feeling weak, tired, or lightheaded. Some people may experience heart palpitations and shortness of breath. Neurologically, low B12 can cause depression, confusion, balance problems, and numbness or tingling in your hands and feet. You might also notice physical changes such as a swollen, inflamed tongue, pale skin, or bleeding gums. If you notice any of these symptoms, we are ready to assist you in determining whether a B12 injection could be beneficial for your health.

Can low B12 cause weight gain?

Contrary to common assumptions, Vitamin B12 deficiency doesn't directly lead to weight gain. However, it can indirectly influence weight through its impact on energy metabolism. Insufficient B12 can lead to fatigue and weakness, which may reduce physical activity levels and, in turn, lead to weight gain. Additionally, B12 deficiency can affect digestion and absorption of nutrients, causing changes in the body that may promote weight gain. We can help you understand how Vitamin B12 deficiency might be affecting your health and guide you on whether a B12 injection could help manage these issues.
Does insurance cover B12?

Coverage for B12 injections can vary depending on your insurance provider and plan. Many insurance companies recognize the importance of essential vitamins like B12 for overall health and may cover the cost. However, it's crucial to consult with your insurance provider to understand the specifics of your coverage, including potential co-pays or deductibles. We're committed to providing accessible care and we're happy to assist you in navigating the process with your insurance company to determine whether your B12 injections are covered. If your insurance does not cover Vitamin B12 injections or if you are currently without insurance, we offer a variety of discounts and flexible payment options. We understand that everyone has unique financial circumstances, and we strive to accommodate these to the best of our ability. Please contact our office for more information on how we can help make your care more affordable.

At Fast Aid Urgent Care, we are passionately dedicated to your health and well-being. Whether you're experiencing persistent fatigue, mood changes, or other symptoms that may indicate a B12 deficiency or any other health concerns, our exceptional team of highly trained medical professionals is here to provide you with the comprehensive care you deserve.

We understand that fatigue and mood changes can greatly affect your daily life, hindering your ability to live a vibrant and fulfilling life. That's why we encourage you to take the first step towards restoring your health and vitality. Contact us today by giving us a call or conveniently booking an appointment online. Let's work together to develop a personalized treatment plan that addresses your unique needs, so you can thrive and enjoy a life of optimum wellness. We serve patients from Bulverde Rd San Antonio TX, Windcrest TX, Selma TX, Bastrop TX, Paige TX, Smithville TX, Alamo Ranch San Antonio TX, Leon Valley TX, Helotes TX, La Grange TX, Rabbs Prairie TX, Halsted TX, Leon Springs TX, Fair Oaks Ranch TX, Cross Mountain TX, New Braunfels TX, Hunter TX, and Zorn TX.