Same Day Urgent Care for Foot and Ankle Injuries Q&A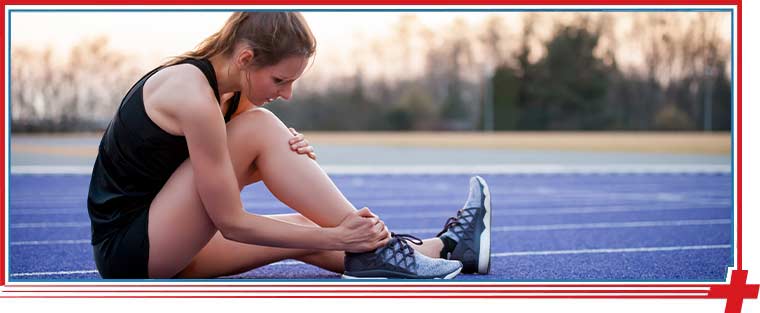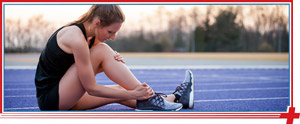 Table of Contents:
What are the most common ankle injuries?
What is considered an emergency ankle injury?
What is the most common foot injury?
When should you see a doctor for a foot injury?
Where can I get same-day urgent care for my foot and ankle injuries?
Our expert team of medical staff offers an array of foot and ankle treatments including care for toenail fungus, heel pain, diabetic wounds, bunion deformities, and more. Additionally, our doctors are trained urgent care specialists for foot and ankle injuries. For further information on same day urgent foot and ankle care, continue reading below!
What are the most common ankle injuries?

Ankle injuries can range in severity and seriousness. That being said, no matter how minor or major your ankle injury is, getting the proper treatment is essential for full recovery. Below are some of the most common ankle injuries we see in our clinic.
 
Sprains
Ankle sprains happen when your ankle gets twisted slightly out of its normal range of motion. This twist or turn can tear the ligaments responsible for stabilizing your ankle joints. Treatments of sprains are dependent on their grade: mild, moderate, or severe. Sprain care may include rest, ice, compression, elevation, casting, an ankle boot, surgery, and physical therapy.
 
Strains
When ankle muscles and their connecting tendons stretch or tear, an ankle strain occurs. Although strains are less common than sprains, they are still very common in patients who have ankle tendonitis or are frequently physically active. Contact sport athletes and endurance athletes are more prone to getting strains than the average person.
 
Fractures
An ankle fracture, otherwise referred to as a broken ankle, occurs when one of your ankle bones suffers from a traumatic event. The more bones you break, the more your ankle becomes unstable and deformed. Fortunately, there are surgical and nonsurgical treatment options to put your bones back in place that have extremely high recovery success rates.
What is considered an emergency ankle injury?

An emergency ankle injury is any injury that has caused severe pain and deformity. If you are lightheaded, dizzy, have an open wound, have signs of an infection, can't walk on your foot at all, or see any bones poking through your skin, seek emergency care immediately. Other signs you may need emergent care for your ankle injury include severe swelling, numbness, and/or pus.
What is the most common foot injury?

The most common foot injury in adults is called plantar fasciitis. When the fascia band of tissue in the arch of the foot becomes inflamed typically from overuse, you may experience extreme, sharp pain. Our clinic is proud to have doctors that are specialized in plantar fasciitis care!
 
Other common foot injuries include stress fractures, sprains, achilles tendonitis, neuromas, heel spurs, bunions, and sesamoiditis. Each of these foot injuries can be diagnosed and treated in our clinic.
When should you see a doctor for a foot injury?

Visit your doctor for a foot injury if you experience the following:
 
– Your foot pain doesn't go away after a few days
– Your ankle or foot becomes numb
– You experience severe foot swelling and pain
– You see any deformities
– You have a difficult time walking and placing pressure on the injured area
– There are bones poking out of your ankle or foot
– You have any open wounds
– Your injury coincided with a head injury
Where can I get same-day urgent care for my foot and ankle injuries?

If you are in need of same-day urgent care for a foot or ankle injury, you can visit your local urgent care center, primary care physician, or emergency room. We would be more than happy to schedule a same-day appointment with you during our business hours.
 
If you have any questions about our clinic, urgent care, or other foot and ankle services, please don't hesitate to reach out. Common ankle injuries and emergency foot injuries deserve to be treated by the best! To get you quite literally back on your feet, contact Fast Aid Urgent Care right away. Join the virtual line or call us today. We serve patients from Bulverde Rd San Antonio TX, Windcrest TX, Selma TX, Bastrop TX, Paige TX, Smithville TX, Alamo Ranch San Antonio TX, Leon Valley TX, Helotes TX, La Grange TX, Rabbs Prairie TX, Halsted TX, Leon Springs TX, Fair Oaks Ranch TX, Cross Mountain TX, New Braunfels TX, Hunter TX, Zorn TX and surrounding areas.