Occupational Health Clinic Q&A
Fast Aid Urgent Care provides employer drug testing, work injury treatment, and other occupational medicine services. We have 3 convenient locations near you. Walk-in today! For more information, please

call us

or

join the virtual line.

We have convenient locations to serve you in Bulverde Rd San Antonio TX, Bastrop TX, Alamo Ranch San Antonio TX, La Grange TX, New Braunfels TX and Leon Springs San Antonio TX.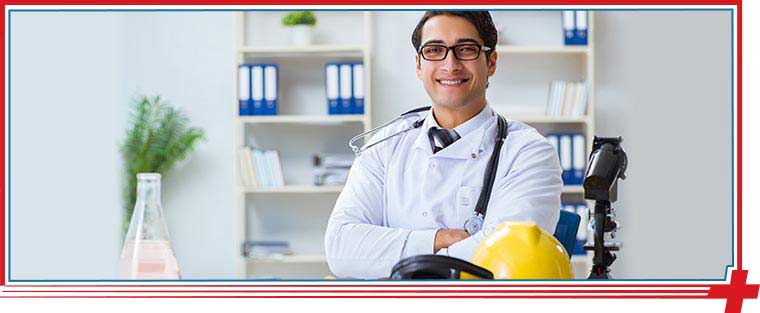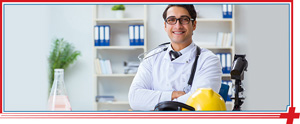 Employers
No matter how careful you are as an employer, accidents and injuries are bound to happen in the workplace. While some industries are more likely than others, you need an affordable and available walk-in clinic to provide on demand urgent care to keep your employees healthy and return them to work as soon as possible. Fast Aid Urgent Care is your on demand urgent care facility ready to assist your employees with any work related injury. Our treatments are affordable and our occupational medicine is top notch. Our experienced doctors and providers combined with our state of the art equipment will put you and your employee's mind at ease knowing they are getting the best possible care. Located at 17910 Bulverde Road in San Antonio Texas, we accept many major insurances.
While we are there in an emergency, First Aid Urgent Care can serve a variety of every day employer services for your business. Send any potential employees to us for pre-employment physicals and we will return those results back to you quickly so you can make your important hiring decisions. Maintain high work standards and increase overall safety with drug testing, which may be required depending on your industry. Set up an account with us and we'll facilitate all tests and exams you need. Our medical clinic provides you the flexibility for your occupational health needs so you can back to the business of running your businesses.
Employees
Have you asked yourself "Where can I get a physical exam near me? I need one right away to get hired!" Look no further than First Aid Urgent Care. Our highly experience doctors and providers are ready to administer any physical exam request you might have. Bring us the paperwork and we will fill it out completely for your new employer. We have certified doctors registered with the state of Texas to administer special DOT physicals. These highly specialized and regulated physicals are required for anyone hoping to acquire a CDL (Commercial Driver's License.) Instead of waiting for weeks to get an appointment with your primary doctor and then having to return to pick up finalized paper work, come to our walk-in clinic and get everything done in a short stay. Our on-site state of the art drug testing lab will return to you and any potential employer quick, certified results. We accept most major insurances and have self pay options available for those with no insurance.
First Aid Urgent Care in San Antonio, TX should be your number one choice for all your occupational medicine needs. Our extended hours allow you to work us into your schedule, not the other way around. You can depend on us for the corrected diagnosis and treatment plans for any work-related injury. We'll work with you to develop a treatment and back to work plan that safely gets you back to work and productive again. Your proactive approach to getting healthy will make everyone happy, including your boss.
Highlight of Occupational Health Services
On the Job Injury and Sudden Illness
Pre-Employment and Pre-Placement Examinations
International Travel Vaccines & Health
Pre-Employment and Pre-Placement Drug Testing
Executive Physical Examinations
Annual Employee Examinations
Health and Wellness Education Programs
DOT and Non-DOT Drug Testing
Immunizations and Vaccines
Medical Surveillance Examinations
If you have any more queries, you can call us. We serve patients from Bulverde Rd San Antonio TX, Windcrest TX, Selma TX, Bastrop TX, Paige TX, Smithville TX, Alamo Ranch San Antonio TX, Leon Valley TX, Helotes TX, La Grange TX, Rabbs Prairie TX, Halsted TX, Leon Springs TX, Fair Oaks Ranch TX, Cross Mountain TX, New Braunfels TX, Hunter TX, Zorn TX and surrounding areas.