Urgent Care Clinic Accepting New Patients Q&A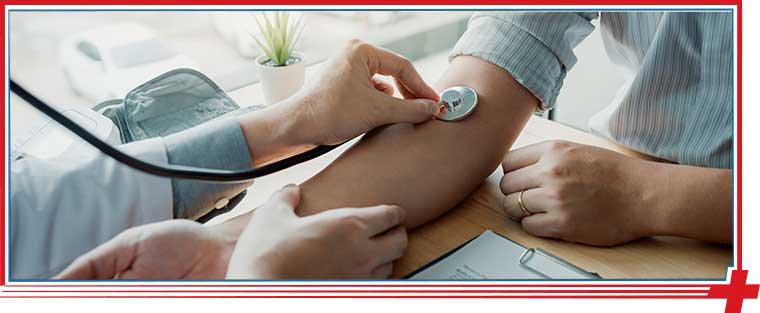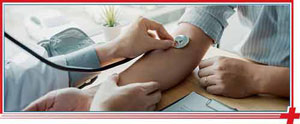 Table of Contents:
How often does a clinic accept new patients?
How do I get in to see a new doctor?
Is Fast Aid Urgent Care accepting new patients?
What happens during a new patient visit?
How often does a clinic accept new patients?

Most urgent care clinics are always open to new patient visits. You can visit urgent care centers for minor medical issues and for other medical services, such as lab work and vaccinations. Located in convenient locations, these centers are easily accessible. They are sometimes referred to as immediate care centers.

They can be an alternative for people without primary care doctors or who need care after hours or on weekends. Additionally, they may provide an alternative to the emergency room for those who would otherwise go there when seeking immediate care for non-life-threatening conditions.

It is common for urgent care clinics to be walk-in centers, meaning there are no appointments required. Due to the fact that you don't need an appointment, your wait time may vary greatly depending on how many people are ahead of you. The experience of seeing a healthcare professional could take as little as 20 minutes or as long as an hour. You may be able to schedule an appointment at some urgent care centers. In order to cut down your waiting time, you can call a center ahead of time to see if you can reserve a time slot.
How do I get in to see a new doctor?

When it comes to seeing a new doctor at Fast Aid Urgent Care you have several convenient options. Whether you would like to call or book an appointment online or simply walk-in staff at Fast Aid Urgent Care are happy to serve you. Open 7 days a week with extended weekday and weekend hours, Fast Aid Urgent Care offers convenient treatment knowing that illnesses and injury don't always happen at convenient times.
Is Fast Aid Urgent Care accepting new patients?

Fast Aid Urgent Care is accepting new patients. The doctors and staff at our practice are highly respected in the community. You will find them compassionate, professional, and most importantly, ready to take care of your immediate care needs. In comparison with visiting the nearest emergency room, you can expect shorter wait times and lower co-pays at our urgent care clinics. You can count on Fast Aid Urgent Care to provide you with the care you need when you need it the most. If you don't have a medical emergency, Fast Aid is the best walk-in alternative to the ER in your area.
What happens during a new patient visit?

A new primary care provider should provide you with an "onboarding" experience when you make your first appointment. There is limited information about you that your new doctor has, so it's up to you to fill in the gaps.

Your doctor will have access to as much background information as your medical records allow. If you have records from previous doctors, you should send them to the new office. You will need to fill in more gaps if this is your first visit or if setting up a relationship with a primary care provider is new to you. Describe your basic health history including illnesses, chronic conditions, childbirth, surgeries, and anything else that seems relevant. It's probably easiest to bring all prescriptions with you, but at least note what kind of medication you are taking and how much you're taking. Make sure your doctor is aware of any herbal supplements, vitamins, and birth control methods you use (such as an IUD, patch, or ring). If you have experienced any allergic reactions to medications, make sure that you tell him or her.'

Exactly what transpires at the appointment will vary greatly depending on the reason for your visit, although there are some steps that are typically involved. During your appointment, your physician will take a complete history, perform a physical, and may recommend testing on the same day. Some appointments are set up solely to provide a consultation, and testing will follow on a different date, especially for drug and stinging insect allergies. A variety of tests may be performed to evaluate your symptoms, such as skin testing, lung function testing, or other forms of testing. The results of the testing will be reviewed by your doctor, and a treatment plan will be recommended.

Fast Aid Urgent Care is accepting new patients for urgent care. We serve patients from Bulverde Rd San Antonio TX, Bastrop TX, Alamo Ranch San Antonio TX, La Grange TX, Leon Springs San Antonio TX, Windcrest TX, Selma TX, Paige TX, Smithville TX, Leon Valley TX, Helotes TX, Rabbs Prairie TX, Halsted TX, Hostyn TX, Mullins Prairie TX, Grey Forest TX, Shaven Park TX, Ammannsville TX, and surrounding areas.