X-Ray Services in Bastrop, TX
Are you in need of an x-ray due to a broken bone, lung infection, or other possible complications? Come to FastAid Urgent Care where our professional staff are prepared to take care of you and help you get the answers you seek. Call today or walk-in 7 days a week!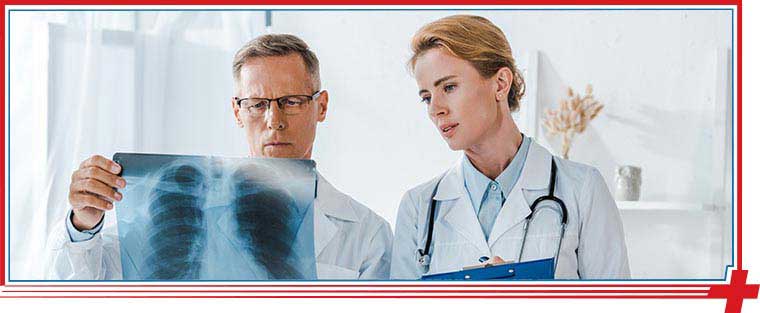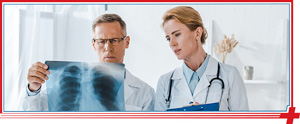 Table of Contents:
Can I go to urgent care for an x-ray?
How do I know if I need an x-ray?
Does an x-ray show inflammation?
How much does it cost to have an x-ray done at an Urgent Care?
Physical ailments are often visible externally, and therefore easy to diagnose. However, this is not always the case. Often times, an injury or complication from disease can occur inside the body without any external signs. This is where x-rays come in! At FastAid Urgent Care, we have specialists to help you with all of your x-ray needs.
Can I go to urgent care for an x-ray?

The last thing you want to do when you suspect you have a fracture is wait for an opening at your doctor's office or spend hours waiting in a hospital emergency room. That's where FastAid Urgent Care can help.

All of our walk-in urgent care centers have on-site digital x-ray services for patients of all ages. All of our imaging and diagnostic services are handled in-house. This means never having to travel for an x-ray again and get results while you wait! Additionally, your x-rays are reviewed by radiologists to further ensure that you have received the most accurate treatment plan and diagnosis. FastAid Urgent Care's providers can diagnose and help you identify your treatment options.

Whether you've injured yourself while going on a run, playing sports, or chasing the kids around, it's best to seek treatment at an urgent care center with x-ray capabilities, like FastAid Urgent Care. Not every urgent care center is equipped with an x-ray machine, which means that many patients must visit a separate diagnostic clinic before they can receive a diagnosis and appropriate treatment. At FastAid Urgent Care, our patients have access to digital x-ray imaging so they have a one-stop-shop for their healthcare needs.
How do I know if I need an x-ray?

X-rays are a versatile tool used by healthcare providers to help identify and diagnose many conditions. If you experience a sprain, impact, or other injury and suspect you might have a fracture, you may be on the fence about seeing your healthcare provider, but there are a few easy ways you can tell if your rolled ankle needs more than rest and ice.

X-rays can be used to confirm or detect several conditions, including injuries, bronchitis, and digestive issues. You may receive an x-ray if your provider suspects:

– Fracture
– Bone deformity
– Healing bone
– Misplacement of a medical device
– Pneumonia or bronchitis
– Ingestion of a foreign object
– Kidney stones
Does an x-ray show inflammation?

Arthritis is inflammation of joints in the body and can often result in stiffness and pain. Your doctor will likely conduct a complete physical and may perform blood tests to look for inflammation to help diagnose your condition. You may also be sent for an x-ray which can also help detect inflammation of the joints.
How much does it cost to have an x-ray done at an Urgent Care?

Keep in mind that urgent care costs can vary by urgent care location. While one clinic might charge you a higher amount for an X-ray, another clinic might charge you a lesser amount.

Many visits to an urgent care result in blood tests and x-rays to further diagnose your health concerns. The cost for these tests are in addition to the base price of your initial visit. While it may be harder to discount the cost of these tests, understand that x-rays completed at urgent care centers are significantly cheaper than those performed in an ER.

If you are in need of an x-ray, look no further than FirstAid Urgent Care! We have a team of experts who specialize in x-rays to help you with your individual needs! Contact our office today to get in touch with a specialist. To join the virtual line, call us or visit us online!