Walk-in Clinic San Antonio
Fast Aid Urgent Care Provides Affordable and Convenient Walk-In Medical Care for Children to Seniors 7 Days a Week.

Call Us Today

for All Your Urgent Care Needs or Simply Walk in. No Appointments Necessary.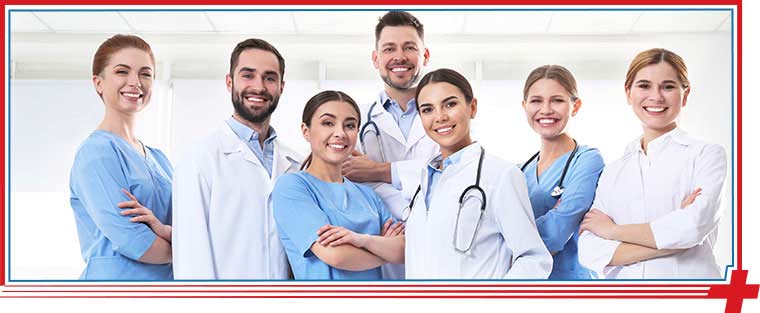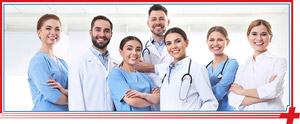 For patients with minor but urgent conditions, a walk-in clinic is perfect. The clinic can provide on-the-spot diagnosis and treatment that will be covered by your insurance, and you'll be treated by a fully certified physician who will help you feel better in next to no time. For patients in the San Antonio TX area, you can come right on over to Fast Aid Urgent Care, your local walk-in and urgent care clinic.
So is a walk-in clinic the same as urgent care?
The terms "walk-in" and "urgent care" refer to the same type of healthcare provider. This provider offers healthcare with no appointment necessary, so you can simply walk right in for urgent care service!
Walk-ins/urgent cares have a number of advantages over other healthcare options like the doctor or the ER (emergency room). For instance, sometimes your doctor just won't be available anytime soon, so you'll have to schedule an appointment for a week or more out and wait for the appointment day. You'll also have to wait at the ER if you go there for a minor emergency.
For any minor, non-life-threatening emergency or health issue, just come to a walk-in instead. It's so much more convenient, and you'll be able to get better quicker.
What do walk-in clinics treat?
Walk-ins can treat patients with any minor illness or injury. Here at Fast Aid Urgent Care, we can treat patients for:
Minor broken bones, minor sprains, and minor strains
Common sports injuries
Minor cuts, scrapes, and bruises
Infections such as urinary tract infections or common sinus infections
STDs
Migraines and headaches
Flu
And other common illnesses and injuries
Additionally, we can provide a number of other services too, including IV therapy, employer drug testing, lab testing, X-rays, physical exams, and more!
How much can it cost to go to a walk-in clinic without insurance?
Walk-ins are always less expensive than going to the ER for a minor emergency. However, please remember that for major emergencies that are or could be life-threatening, you absolutely must go to the ER. Also, walk-ins can be less expensive than going to your primary care physician.
Typically, walk-ins charge a flat fee for service, and then fees for any other services provided. These fees are usually covered by insurance providers, and here at Fast Aid Urgent Care, we work with most major providers.
For patients without insurance, clinics like ours offer self-pay pricing options. Here at Fast Aid Urgent Care, our rates begin at $120 for an evaluation, with lower rates available for procedures. We also offer affordable rates on physicals with our clinic, like sports physicals for only $35. Please call us at (210) 446-5214 to learn more about our rates.
Do you have walk-in clinics near me in San Antonio, TX?
Yes! We have a San Antonio location over at 17910 Bulverde Rd Suite 115 San Antonio, TX 78259. You can find directions over on our Directions page. We're open from 9 am to 9 pm on weekdays, and weekends from 9 am to 5 pm. We welcome all patients from the area and surrounding communities, and you can bring your child or elderly parent to see us, as we're a family clinic!
When you come in for a visit with us, you'll be greeted warmly and asked about how we can help you. In very little time, you'll be speaking with a certified professional, and soon after that, you'll be back home and feeling better.
We look forward to your visit with us here at Fast Aid Urgent Care!