Urgent Care Doctor Near Kirby, TX
Come to FastAid Urgent Care where we can take care of all your urgent care needs. We are open 7 days a week and treat patients of all ages. Call today for more information or walk in to an Urgent Care near you!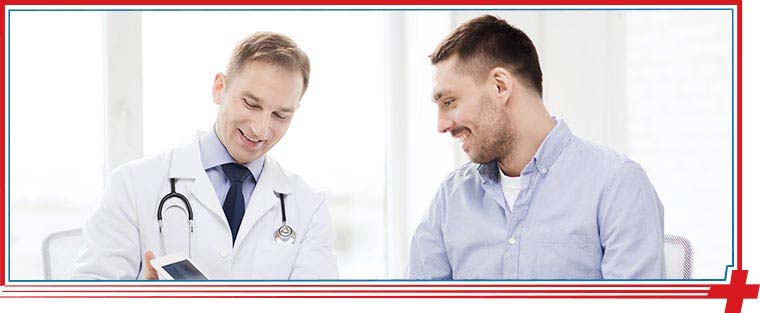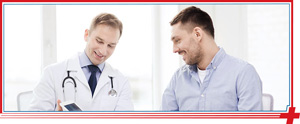 Table of Contents:
What services are offered at an urgent care?
When should you go to urgent care vs when should you go to emergency?
How much does it cost to go to an urgent care?
Accidents happen, and there's no avoiding them altogether. Thankfully, we have doctors to take care of us. But what happens when you have an after-hours emergency? That's where FastAid Urgent Care comes in! We offer an after-hours urgent care facility with professionally trained staff that are ready to help you!
What services are offered at an urgent care?

Urgent care practitioners work the "front lines" of medicine, so they need to be proficient in initially evaluating and caring for any patient who walks into an urgent care. For this reason, there is overlap in training that all existing medical specialties have when dealing with direct patient care. When patients are unable to see their usual doctor they turn to the convenience of Urgent Care instead of choosing a hospital emergency room.

Patients that are seen in an ambulatory medicine setting have a greater chance of the Urgent Care Medicine specialist being able to fully care for the presenting problem, either during a consultation with another specialist or independently. Sometimes patients will require follow-up visits, transfer to an emergency department, a referral to another specialist, or direct hospitalization. Urgent Care does not care for inpatients, perform surgeries, and typically do not engage in the continuing medical care of chronic medical problems.

Urgent Care services are necessary services that will typically treat illness or injury that would not result in disability or death but have the potential to do so if not treated immediately. An urgent care condition could be one of the following:

– Allergic reaction
– Nausea
– Back pain
– Pneumonia
– Conjunctivitis (Pink eye)
– Rash
– Diarrhea
– Sinusitis
– Ear infection
– Sore throat
– Fever
– Sprains/Strains
– Insect bites
– Upper Respiratory Infection
– Lacerations
– Vaginitis
– Migraine
– Vomiting
– Mononucleosis
– Wounds/Abscess
When should you go to urgent care vs when should you go to emergency?

If you find yourself in a scary and sudden medical situation, and choosing where to go can be confusing. You might not know if you should head to the emergency room or straight to urgent care.

Do you have pneumonia or are your fever and cough due to the flu? Is the chest pain you're experiencing from a muscle you pulled at the gym, or could it be your heart?

The first thing you should note is that urgent care is not emergency care. A recent study has shown that 48 percent of patients who visit the emergency room are there because they were unable to visit their regular or family doctor. Many people use the ER as a place to receive after-hours care for minor illnesses or injuries without realizing they have another, less expensive option.

Urgent care centers are same-day clinics that can handle a variety of medical problems, not considered to be "true emergencies," that need to be treated right away. Some symptoms that can be assessed and treated at an urgent care clinic are:

– Fever
– Abdominal pain
– Wheezing or shortness of breath
– Dehydration
– Moderate flu-like symptoms
– Sprains and strains
– Small cuts that may require stitches
How much does it cost to go to an urgent care?

When someone has ailments like the flu or cold, it is much more affordable to go to an urgent care clinic as opposed to the emergency room. Because of the high cost of operations (24/7 staffing, expensive equipment, etc.), a simple trip to the emergency room could easily cost double what you would pay at an urgent care, with or without insurance.

Urgent care is the best option for those who need same-day affordable treatment for a non-life-threatening illness or injury.

If you find that you need care on a weekend or that you can't get in with your primary care provider, urgent care may be your best option.

If you or someone you know needs after-hours care, or care for when your doctor is not available, come to FastAid Urgent Care today! We are open seven days a week and have an expert team of staff ready to help you! Contact our office today to get in touch with a specialist. To join the virtual line, call us or visit us online!