Sprains and Strains Treatment Questions and Answers
So your muscles hurt and you are not sure if it is a sprain or a strain? Get yourself checked at Fast Aid Urgent Care, our dedicated specialists will do a detailed checkup and provide treatment accordingly. For more information, please call us or join the virtual line. We serve patients from Bulverde Rd San Antonio TX, Windcrest TX, Selma TX, Bastrop TX, Paige TX, Smithville TX, Alamo Ranch San Antonio TX, Leon Valley TX and Helotes TX.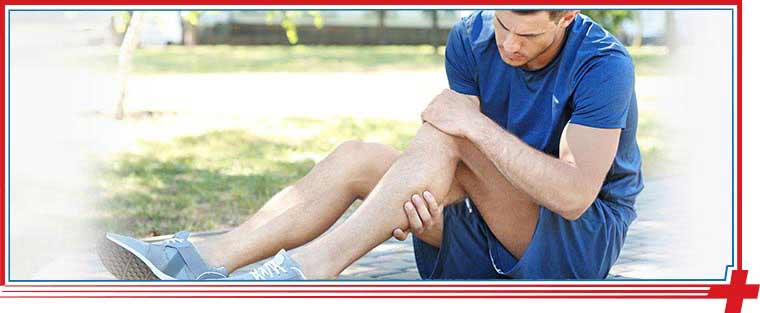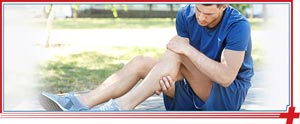 Table of Contents:
Can Urgent Care treat sprains?
How can you tell the difference between a pulled muscle and a torn muscle?
How can you Recognise a sprain or strain?
Sprains and strains are similar injuries that are often confused with each other, as both involve the soft tissues around the joint and have many of the same symptoms. At Fast Aid Urgent Care, our doctors and medical professionals have plenty of experience and expertise when it comes to diagnosing and treating both sprains and strains with high-quality care.
Can Urgent Care treat sprains?

Urgent care clinics can provide excellent treatment for sprains that range from mild (grade 1) to moderate (grade II) in severity, as well as grade III sprains that do not require surgery. With that in mind, treatment options for sprains differ with respect to the severity of each sprain.

For grade I sprains, treatment is fairly minimal, involving non-steroidal anti-inflammatory drugs (NSAIDs) and plenty of rest, ice, compression, and elevation (RICE method) until symptoms begin to improve. If symptoms do not improve or they worsen, some form of bracing or immobilization may be recommended, and other treatment options may also be considered.

Treatment for grade II sprains typically involves the use of NSAIDs and the RICE method, in addition to bracing or immobilization to allow the injured ligament to rest and heal. After the ligament has sufficiently healed, physical therapy may be required to restore functional mobility, strength, and flexibility to the ligament and joint in the injured area.

Grade III sprains, in which the ligament is completely torn, may require surgery to repair the ligament. After which, the injured area will be immobilized for a significant period followed by physical therapy. Grade III sprains that do not require surgery will be immobilized and prescribed physical therapy once the ligament sufficiently heals.
How can you tell the difference between a pulled muscle and a torn muscle?

In general, a pulled muscle refers to a mild or Grade I strain, while a torn muscle refers to a more severe strain, such as a Grade II (partially torn) or III (completely torn) sprain. As such, a torn muscle will cause significantly more pain than a pulled muscle. With that in mind, a pulled muscle will likely cause stiffness in the injured area but will still be flexible enough for use. In contrast, a torn muscle will cause severe pain and significantly limit movement in the injured area. You may experience swelling or redness with a pulled muscle and almost certainly will with a torn muscle.
How can you Recognise a sprain or strain?

The main difference between a sprain and a strain involves the type of tissue that is stretched or torn. With that said, a sprain refers to overstretching or tearing of one or more ligaments, which are the thick bands of tissue that connect bones to each other. In contrast, a strain involves overstretching or tearing to the muscles or tendons, which are the bands of tissue that attach your muscles to your bones.

Many of the symptoms that occur with sprains and strains are similar, such as pain around the affected joint, swelling, and limited movement and flexibility. With that being said, sprains are more likely to occur with bruising, while strains often occur with muscle spasms. Sprains also sometimes happen with a popping sensation at the point of injury.

If you have experienced a sprain or strain and are looking for an urgent care clinic to provide quick and thorough treatment, we would be happy to do that for you at Fast Aid Urgent Care! Please feel free to visit one of our clinics in Alamo, Bastrop, or San Antonio, TX, for an appointment. You can also join the virtual line through our website or by calling us if you wish to do so.