Sinus Infections Treatment Questions and Answers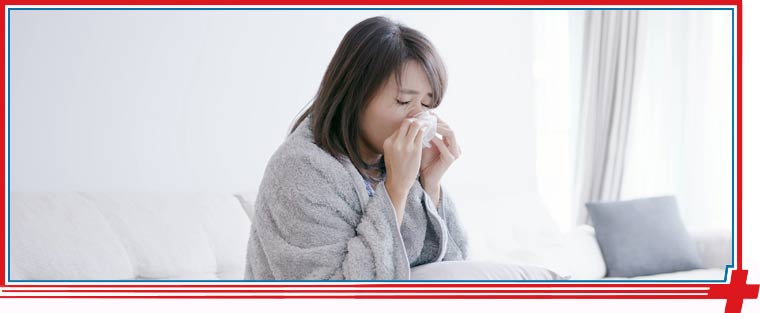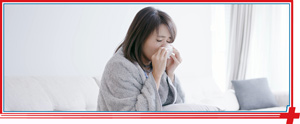 Table of Contents:
What is the sinus?
What causes a sinus infection?
How long do sinus infections last?
How do you treat the sinus?
What is the sinus?

Sinusitis is inflammation, or swelling, of the lining in the sinuses. The sinuses are four cavities in the head. They are connected by very narrow channels. The sinuses start to make thin mucus that then drains out of the channels of the nose. This drainage helps to keep your nose clean and free of bacteria. Normally it's filled with air, but sometimes the sinuses can become blocked and filled with fluid. When this happens, bacteria can grow and cause infections.

This is also known as rhinosinusitis; the nasal tissue is almost always swollen if the nasal tissues are inflamed.
What causes a sinus infection?

Sinusitis can be caused by a few factors including a virus, bacteria or fungus which swells and blocks the sinuses. A few specific causes can include:

– Common cold
– Nasal and seasonal allergies
– Polyps
– Deviated septum
– Weak immune system from illness or your medications

For children that spend time in daycares, using pacifiers or drinking bottles whilst laying down could increase their chances of getting sinusitis.

While for adults, smoking increases the risks for sinus infections. If you do smoke, you should think about quitting, as smoking is harmful not only to you but also to the people around you.

While you cannot spread bacterial sinusitis, you can spread the viruses that lead to sinusitis. A few common signs and symptoms of sinusitis includes:

– Postnasal drip
– Nasal discharge or stuffy nose
– Facial pressure, headache, and or pain in your teeth or ears
– Bad breath
– Cough
– Tiredness
– Fever
How long do sinus infections last?

Your healthcare physician will ask you a list of questions when it comes to diagnosing if you have a sinus infection or not in order to develop a detailed medical history and find out any of your symptoms. They may also do a physical exam. During the exam, your physician will check your ears, nose, and throat for any swelling, draining, or blockage. In extreme cases, you may be referred to a specialist for your symptoms.

There are two major forms of sinus infections, they are acute and chronic. Acute sinus infections can last anywhere from ten days to up to eight weeks. A chronic infection lasts much longer and is an ongoing infection. It may seem like the chronic infection is improving, but it comes right back just as severe as before. Chronic sinus infections can drag on for months at a time. Both acute and chronic sinus infections can be either viral or bacterial. Some long-standing infections are known to be fungal.
How do you treat the sinus?

Sinusitis can be treated in several different ways; each depends on how severe the case of sinusitis is.

A simple sinus infection can be treated with:

– Decongestants
– Over-the-counter cold and allergy medications
– Nasal saline irrigation
– Drinking fluids

If symptoms of your sinus infection do not improve after 10 days, your doctor may prescribe:

– Antibiotics
– Oral or topical decongestants
– Prescription intranasal steroid sprays

Chronic sinus infections can be treated by focusing on the underlying condition. This usually is treated by:

– Intranasal steroid sprays
– Topical antihistamine sprays or oral pills
– Leukotriene antagonists to help reduce the swelling and allergy symptoms
– Rinsing the nose with a saline solution that may also contain other types of medications

If you are showing signs or symptoms of a sinus infection, and you want a proper diagnosis to help with treatment, visit Fast Aid Urgent Care today! For more information, call us today or join the virtual line. We serve patients from Bulverde Rd San Antonio TX, Windcrest TX, Selma TX, Bastrop TX, Paige TX, Smithville TX, Alamo Ranch San Antonio TX, Leon Valley TX, Helotes TX, La Grange TX, Rabbs Prairie TX, Halsted TX, Leon Springs TX, Fair Oaks Ranch TX, Cross Mountain TX, New Braunfels TX, Hunter TX, Zorn TX and surrounding areas.