Quality Urgent Care Questions and Answers
If you've been looking for an urgent care clinic, then you've just found a quality clinic with Fast Aid Urgent Care! Our highly-trained and dedicated staff provides comprehensive urgent care services in an office that prioritizes efficiency in a calm and welcoming environment. For more information, please

call us

or

book an appointment online

. We serve patients from Bulverde Rd San Antonio TX, Windcrest TX, Selma TX, Bastrop TX, Paige TX, Smithville TX, Alamo Ranch San Antonio TX, Leon Valley TX and Helotes TX.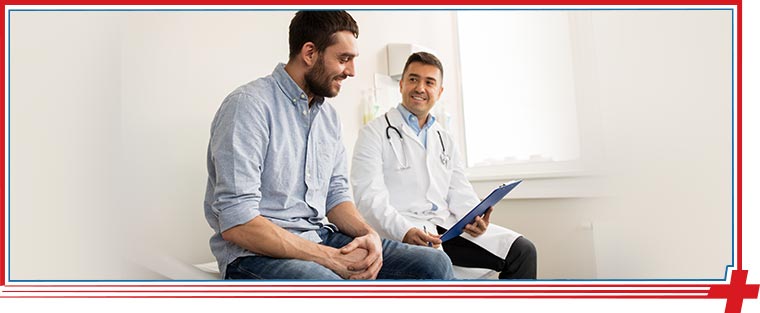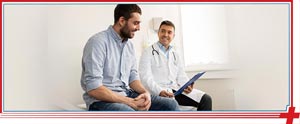 If you have ever been in a situation where you weren't sure if your injury or illness was severe enough to go to the emergency room but could not wait for the next available appointment with your primary care doctor, it can feel as though you need to choose whichever option is less inconvenient. However, there is an alternative! Urgent care clinics can provide excellent services when neither emergency rooms nor primary care clinics seem convenient. At Fast Aid Urgent Care, we would be delighted to provide you with high-quality urgent care services.
What is quality urgent care?
Urgent care clinics function as an excellent mediator between emergency rooms and primary care clinics. When you are dealing with an injury or illness that cannot wait for the next available appointment at your primary care clinic but is not severe enough to warrant a trip to the emergency room, urgent care clinics are your best option available. While urgent care clinics are unable to handle life-threatening medical emergencies adequately, they do accept walk-in appointments for lesser injuries and illnesses. As such, they were designed with patients like you in mind who are caught between the inconveniences of emergency rooms and primary care clinics!
That said, not all urgent care clinics are created equal! While some may be of excellent quality, others may fall below average. As such, it is a good idea to research which urgent care clinics are highly rated before you choose which one to go to in times of need. If you are looking for a quality urgent care clinic in Bastrop, TX, San Antonio, TX, or the surrounding area, we invite you to consider us at Fast Aid Urgent Care! Our medical staff is committed to providing high-quality and compassionate care to every patient who walks through our doors.
What is the difference between urgent care and a walk-in clinic?
While there are many similarities between walk-in clinics and urgent care clinics, there are some slight differences between them. In terms of similarities, both walk-in and urgent care clinics accept walk-in appointments for any illness or injury that is not life-threatening. Neither urgent care clinics nor walk-in clinics are adequately equipped to handle life-threatening medical emergencies, which must be treated in emergency rooms.
That said, urgent care clinics differ from walk-in clinics in the level of care they typically provide. Whereas walk-in clinics can provide excellent treatment for minor illnesses and injuries, urgent care clinics are often able to treat illnesses and injuries that are more severe but still not life-threatening. Consequently, while both urgent care clinics and walk-in clinics see patients according to when they arrive at the clinic, there is a caveat with urgent care clinics. Since urgent care clinics treat more severe conditions, they must evaluate the severity of each patient's condition to determine whether it is safe to have them seen on a first-come, first-served basis or if they should be treated on the spot.
How do you ensure quality of patient care?
At Fast Aid Urgent Care, we believe that high quality of patient care directly results from prioritizing the patient's best interest in every medical evaluation, diagnosis, and treatment we provide. To ensure a high quality of patient care, we strive to implement clear communication and truly listen to your concerns, needs, and complaints as we apply our medical expertise to the care that we give to you. It is our goal to provide healthcare to our patients in an equitably safe, timely, and highly effective manner, regardless of race, ethnicity, age, ability, or status. Moreover, our medical team is continuously researching and paying attention to new developments and trends in healthcare to continue to provide our patients with the highest quality of care!