How to Prepare Your Child for a Lab Test Q&A
Pediatricians may require lab tests to be completed on your child to collect important information that can help them in regard to your child's health. Fast Aid Urgent Care offers walk-in and appointment services. We have convenient locations to serve you in

Bulverde Rd San Antonio TX,

 

Bastrop TX,

 

Alamo Ranch San Antonio TX,

Leon Springs, TX New Braunfels TX and

La Grange, TX.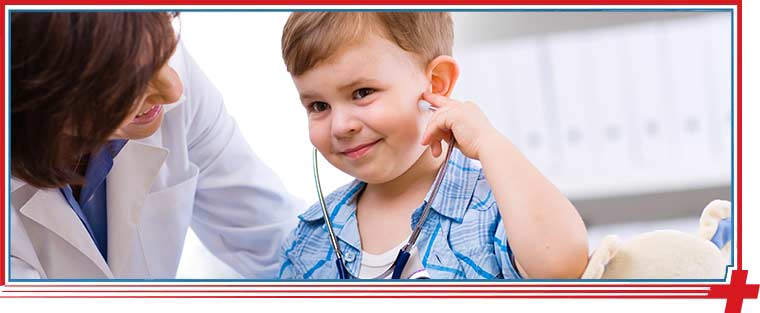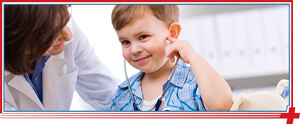 Table of Contents:
Why would my child need a lab test?
How do I prepare my child for a lab test?
What types of lab tests could my child need to do?
Why would my child need a lab test?

A lab test is a procedure in which a health care provider takes a sample of blood, urine or other body fluids or body tissue. The tests requested from your pediatrician for your child to get done can provide important information about your child's health. This information may be used to help diagnose diseases and conditions, monitor treatments for a disease, or check the health of organs and body systems.
 
Lab tests can be scary for children, fortunately children do not need to be tested as often as adults do. If your child does need testing, you can take steps to help them feel less anxious or scared of their appointment. Preparing in advance can help to keep your child calm and less likely to resist during the lab test.
How do I prepare my child for a lab test?

A few ways you can help your child to feel less anxious and scared for their upcoming lab appointment are:
 
– Explain what will go on during the appointment
Explain to your child why the test is needed and how the sample will be collected. Assure your child you will be with them or near them during the appointment
 
– Be honest and reassuring
Do not tell your child the test will not hurt, when in all actuality it may be painful. Instead use terms like may hurt or pinch but that the pain will go away quickly after
 
– Practice the lab test at home like pretend play
Younger children can pretend play and do a test on a stuffed animal or doll
 
– Practice deep breathing
As well as other comforting activities with your child. These may include thinking happy thoughts and counting slowly from one to ten
 
– Schedule the test for the right time
Try to schedule the lab test during a time when your child is less likely to be tired or hungry. If your child is getting a blood test, have your child eat beforehand which will lessen the chance of lightheadedness. If your child needs a test that includes fasting, it is best to schedule the test for first thing in the morning so the child can have a snack or something else afterward
 
– Offer plenty of water to your child
If the test does not require limited or avoiding fluids, encourage your child to drink water throughout the day before and the morning of the test. For a blood test, this can make the blood test easier when they draw the blood, as there is more fluid in the veins. For a urine test, it can make it easier when a sample is needed
 
– Offer a distraction to your child
Bring along a few of your child's favorite things like a toy, game or even a book to help distract them before and during the test
 
– Provide physical comfort to your child
If the provider is ok with you providing physical comfort to your child during the test, comfort them by holding their hand, or other physical contact during the test. If your baby needs a test, comfort them with gentle physical contact and use a calm and a quiet voice. Hold your baby during the test if allowed, or stand where your baby can see your face
 
– Plan a reward for after the lab test
Plan a treat for your child to have or an activity to do after the test. This will get your child to think about the reward and distract them from the lab test.
What types of lab tests could my child need to do?

Several common lab tests that your child may be requested from your pediatrician could be:
 
– Blood tests
This test is used for different diseases and conditions. A blood test can collect a sample from a vein in the arm, fingertip or a heel
 
– Urine tests
This test is done to check for different diseases or infections of the urinary tract. Your child will provide a urine sample into a provided cup
 
– Swab tests
This test helps to diagnose different types of respiratory infections. Gently swab with a cotton-tip swab inside your child's nostril or throat
 
– Throat cultures
This test is done to check for bacterial infections of the throat including strep throat
 
Call us today or visit us online for our locations. We serve patients from Bulverde Rd San Antonio TX, Windcrest TX, Selma TX, Bastrop TX, Paige TX, Smithville TX, Alamo Ranch San Antonio TX, Leon Valley TX, Helotes TX, La Grange TX, Rabbs Prairie TX, Halsted TX, Leon Springs TX, Fair Oaks Ranch TX, Cross Mountain TX, New Braunfels TX, Hunter TX, Zorn TX and surrounding areas.