Pediatric Urgent Care Near San Antonio, TX
Fast Aid Urgent Care Has Experienced Physicians, Nurses, X-Ray Technicians, and Medical Staff Who Provide Immediate, Compassionate Care for Infants, Kids, Teens, and Children of All Ages, 7 Days a Week. Walk in or

Call Us

to Schedule a Visit.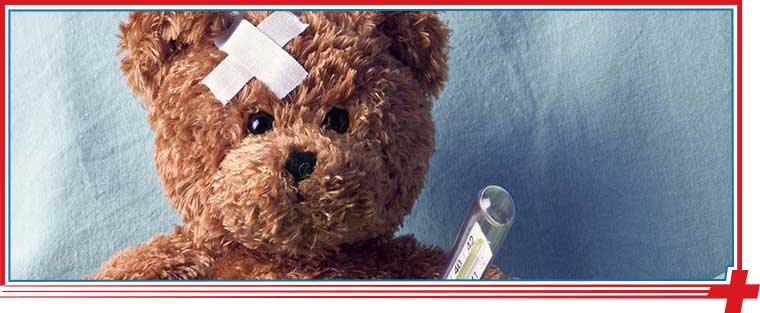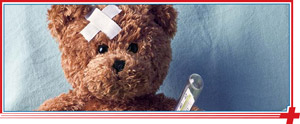 If your child is showing signs of a minor but urgent illness or injury, then bring him or her over to Fast Aid Urgent Care. We provide pediatric urgent care near you in San Antonio TX, and we can see children of any age. We're a walk-in clinic too, so you can simply come right in for immediate service, and we'll have you back home in no time.
What is pediatric urgent care?
This form of healthcare is immediate care for children. With pediatric urgent care, no appointment is necessary in order for a child to receive care. Children of any age, from toddlers to teenagers, can be treated.
A provider of pediatric urgent care is known as a pediatrician. These providers work at pediatric urgent care centers and can treat any minor condition in children.
What are the benefits of pediatric urgent care for your child?
There are many benefits of choosing pediatric urgent care! For one, a pediatrician is specialized in treating children exclusively, which makes a pediatrician one of the absolute most qualified types of professionals to treat your child. You can have full confidence in their capabilities.
Another benefit of choosing pediatric urgent care is that it is true urgent care, which means the doctor is able to treat any minor condition on the spot. It's also walk-in care, so you can simply walk right in for service! Wait times are minimal, and within minutes, your child will be treated.
Additionally, pediatric urgent care tends to be less expensive than other options. It can even be less expensive than going to see your pediatrician or family doctor!
How is pediatric urgent care different from an emergency room or other urgent care centers?
Pediatric urgent care has all of the benefits of standard urgent care, but with the added benefits for children. With Fast Aid Urgent Care, we can provide both standard urgent care and pediatric urgent care.
The ER (emergency room) is quite different from pediatric urgent care. The ER is meant for patients with major, life-threatening conditions, whereas urgent care is meant for patients with minor, non-life-threatening conditions. For major conditions, you absolutely must take your child to the ER. For minor conditions, you should take your child to get urgent care instead.
What are your pediatric urgent care services?
Here at Fast Aid Urgent care, we can provide any pediatric urgent care service, and more. Some of the common services we provide include:
Diagnosis and treatment for minor injuries in children, such as X-rays and casting for minor fractures
Diagnosis and treatment for minor illnesses, such as lab testing and medication for viral infections
Treatment for asthma and allergies
Physical examinations, such as sports physicals, school physicals, and annual physicals
STD testing for young adults
We can provide service for anyone in your family of any age, so don't hesitate to get in touch with us if you need us for any kind of minor emergency.
Where can my child get pediatric urgent care near me in San Antonio TX?
You can bring your child right into the clinic here at Fast Aid Urgent Care! You will find our clinic over at 17910 Bulverde Rd Suite 115 San Antonio, TX 78259, and you can find directions on our Directions page. Walk-ins are invited and we're open from Monday – Friday: 8am to 8pm, Saturday – Sunday: 9am to 5pm. As soon as you step through the door, we'll greet you and your child, and in next to no time, you'll be all done and back out the door with smiles on your faces.
We look forward to meeting you and your child here at Fast Aid Urgent Care!