What Is the Difference Between A Pediatric Urgent Care and the ER?
If your little one requires pediatric urgent care services come to Fast Aid Urgent Care. For more information, call us or book an online appointment. We have convenient locations to serve you in Bulverde Rd San Antonio TX, Bastrop TX and Alamo Ranch San Antonio TX.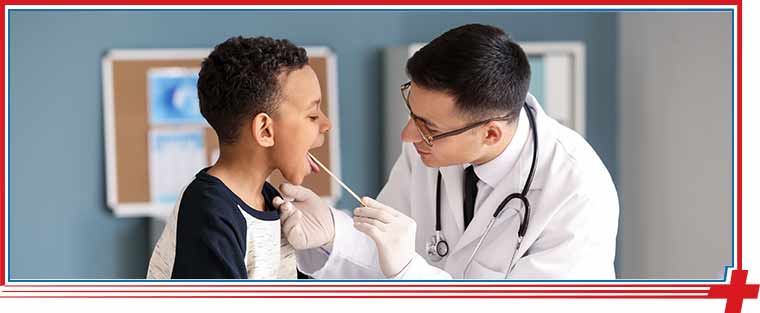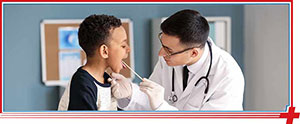 Table of Contents:
How Can A Pediatric Urgent Care Clinic Help?
How is A Pediatric Urgent Care Different From The ER?
What Can I Expect From A Pediatric Urgent Care?
Is A Pediatric Doctor The Same As A Pediatrician?
How Can A Pediatric Urgent Care Clinic Help?

In many cases, children require different treatment than adults, and pediatric urgent cares provide the training that children and their families need. In addition, they generally have a pediatrician on staff to ensure there is someone who understands the needs of your child.

The services provided at a pediatric urgent care center will vary from clinic to clinic but will typically treat children who have:

– Had a minor accident or fall
– Allergies and asthma
– Vomiting, diarrhea, and dehydration
– Cold or flu symptoms
– Ear infections and earache
– Sinus infections
– Broken bones
– Burns or cuts
– Chest infections
– Bronchitis
– Sports injuries
– Need pain relief
– Sore throat and strep throat
How is A Pediatric Urgent Care Different From The ER?

Pediatric urgent care differs from the Emergency Room in that they are staffed by healthcare professionals specially trained and experienced in the treatment of children. There are, however, pediatricians who specialize in pediatric emergency medicine who have special qualifications and training to deal with emergencies in infants and children, and you may be lucky to go to an ER that has one working at the time.

Of course, the question of where to take a child is the most critical one, and the parent or caregiver must determine how urgent the situation is before deciding where to take them. Broadly speaking, urgent cares are appropriate for immediate but not life-threatening situations that can't wait for a regular doctor's appointment, such as an ear infection or a sprained ankle; the emergency room on the other hand is best equipped to handle more complex, life-threatening situations. Ultimately the needs of the child are going to be unique to them, as far as their age, medical history, and the issue to be treated, so the final decision has to be in their best interests. For example, you wouldn't normally go to the ER with a child who has a fever, but if the child in question is a newborn then the emergency room would be appropriate as a fever is far more of a concern in a newborn than in a toddler or older child.

As general rule parents or caregivers should always call ahead to their urgent care or ER to see if their facilities are the most appropriate in the circumstances.
What Can I Expect From A Pediatric Urgent Care?

When you take your child to pediatric urgent care you will be seen by a pediatrician who will ask you about the child's symptoms and what influenced the decision to take them to the clinic. They will want to know when the problem started, how it has progressed and if (and how) it has been treated before arriving at the urgent care. Be prepared to let the doctor know if there are any special circumstances of which they should be aware, such as allergies or developmental issues.

Although pediatric urgent care services are not as comprehensive as those found at a hospital, many do provide much of the testing, diagnostics, and treatments necessary for addressing acute and chronic health issues such as:

– On-site laboratory tests
– X-ray
– EKG
– Urinalysis
– Rapid testing for strep throat
– Stitches
– Applying a sling or cast for minor bone fractures
– Treatment for burns, rashes, insect stings, or animal bites
– Stabilization of strains and sprains
– Treatment for allergies or asthma
– Splinter removal
Is A Pediatric Doctor The Same As A Pediatrician?

Yes, both terms refer to a medical doctor who specializes in treating infants, children, adolescents, and young adults, managing their physical, behavioral, and mental needs until the age of 21.

For more information, call us today or book an appointment online. We serve patients from Bulverde Rd San Antonio TX, Windcrest TX, Selma TX, Bastrop TX, Paige TX, Smithville TX, Alamo Ranch San Antonio TX, Leon Valley TX and Helotes TX.