Migraine Treatment Questions and Answers
There are many treatments and preventative therapies for migraines, some methods curing them faster than others. If you are in need of migraine treatment please come to Fast Aid Urgent Care or walk-in today! For more information, please call us or join the virtual line. We have convenient locations to serve you in Bulverde Rd San Antonio TX, Bastrop TX, Alamo Ranch San Antonio TX, Leon Springs TX, New Braunfels TX and La Grange, TX.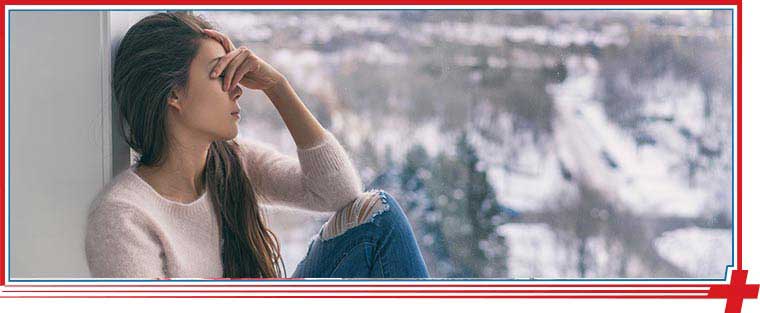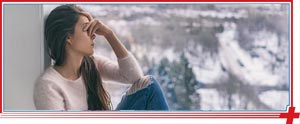 Table of Contents:
How do you get rid of a migraine really fast?
What is the best treatment for migraine?
Can migraine be cured completely?
Can migraine damage your brain?
If you have ever had a migraine you know that you want it to go away as soon as it arrives. A migraine is a neurological condition that is characterized as intense and debilitating pain. Migraine sufferers often report nausea, vomiting, tingling, visual disturbances, and extreme light sensitivity in addition to the severe throbbing pain in their head. Migraines can last for a few hours to a few days. The pain can be so extreme that it interferes with your daily activities. Our team at Fast Aid Urgent Care are open 7 days a week and will help find the quickest treatment for your migraines. There are many migraine solutions and our leading team of doctors and healthcare specialists will work with you in providing the best treatment options available to alleviate your pain.
How do you get rid of a migraine really fast?

You know if you have a migraine – it is extremely painful and can negatively affect your daily routine and even your ability to sleep. If you are suddenly hit with a migraine remember these five steps for emergency migraine relief:

CHILL:

C – Cold – Use a cold therapy (ice cubes in a towel, frozen vegetables in a bag, or a cold shower) to help ease the pain. Apply a cold pack around your neck when your migraine hits as colder blood may help reduce swelling and dull pain.

H – Heat – Heat up your hands or feet to get your blood flowing. Some people even combine these first two by sitting on their bathroom counter with their hands and feet in warm sink water while placing ice at the base of their skull.

I – Inhale – Breathe cool, fresh air and avoid scents like smoke or perfume that may make your migraine worse. Try alternating nostrils and focus on taking the deepest breaths possible.

L – Liquids – It's important to stay hydrated when you have a migraine. Drink at least 16 ounces of water and avoid soda, coffee and tea as their high sodium content will dehydrate you.

L – Lights out – find a dark room or turn out the lights. If this is not possible find an eye cover to block out as much of the light as possible.

Working through this list in order is not as important as speed. Acting fast to reduce your controllable migraine triggers and symptoms will give you the chance at intercepting a full-blown migraine attack before it starts.
What is the best treatment for migraine?

Cold therapy and hydration are known to be the two most effective home treatments for migraines. They include pain-relieving medication are shown to be the best treatment for migraines, and preventative medications can help reduce the frequency or severity of migraines. Pain relivers can be as simple as over-the-counter or prescriptions like aspirin or ibuprofen when the pain begins. Other migraine treatments can be administered through IV therapy or nasal spray.
Can migraine be cured completely?

There is no one migraine solution on the market, with every person experiencing migraines differently. There are many options for migraine treatments and preventative therapies available. Migraines can be treated with two types of medications – one type to stop your migraine once it starts, and the other is preventative for frequent migraines or ones that are more severe. Having a migraine is not considered life-threatening, however, it can cause serious disruptions as your pain can interfere with your everyday life. Your best option is to consult with your doctor to determine which course of treatment is best for you.
Can migraine damage your brain?

Yes, migraines can cause brain damage. The importance of preventing migraines has never been clearer. Study results, again and again, indicate that people who experience frequent migraine attacks and/or have a prolonged history of migraines are at increased risk of "silent brain damage" that doesn't seem to cause any symptoms.

Fast Aid Urgent Care and our team of leading healthcare professionals are accepting new patients and we also take walk-ins. Do you have questions about migraines and need help for treatment? Call us today. We serve patients from Bulverde Rd San Antonio TX, Windcrest TX, Selma TX, Bastrop TX, Paige TX, Smithville TX, Alamo Ranch San Antonio TX, Leon Valley TX, Helotes TX, La Grange TX, Rabbs Prairie TX, Halsted TX, Leon Springs TX, Fair Oaks Ranch TX, Cross Mountain TX, New Braunfels TX, Hunter TX, Zorn TX and surrounding areas.