IV Therapy Questions and Answers
There are many applications for IV therapy. If you are in need of IV therapy please come to Fast Aid Urgent Care or walk-in today! For more information, please call us or join the virtual line. We serve patients from Bulverde Rd San Antonio TX, Windcrest TX, Selma TX, Bastrop TX, Paige TX, Smithville TX, Alamo Ranch San Antonio TX, Leon Valley TX and Helotes TX.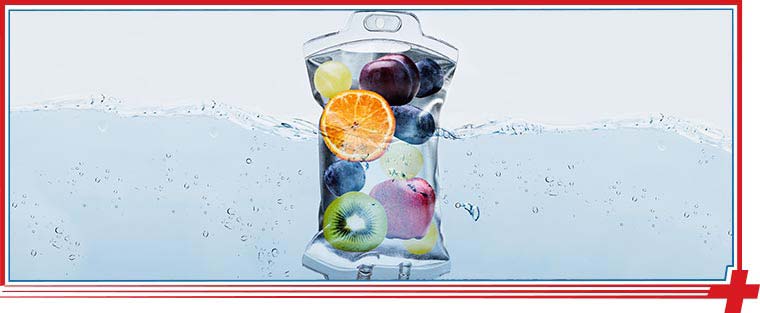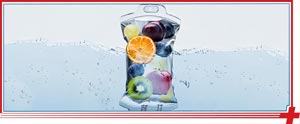 Table of Contents:
What is IV therapy used for?
Is IV therapy safe?
What are the indications for IV therapy?
How often should you do IV therapy?
IV therapy is a medical technique to deliver fluids directly into a person's vein. For decades, IV therapy has been used in hospitals to treat a number of medical conditions, which include dehydration and nutrient-absorption disorders. IV therapy is now available in medical clinics and urgent care facilities, allowing patients to schedule or walk-in for therapy at times that work best for them. If you need IV therapy call us today and book an appointment at one of our locations – Bulverde Road in San Antonio TX, Bastrop TX, or Alamo Ranch San Antonio TX. Our clinics are open Monday to Friday from 8:00 AM to 8:00 PM., and Saturday and Sunday from 9:00 AM to 5:00 PM. We are proud to be a Veteran Owned walk-in urgent care clinic in Bastrop, TX, and San Antonio, TX.
What is IV therapy used for?

IV therapy can be used for a wide variety of medical treatments including vitamin therapy to treat headaches, migraines, colds, flus, seasonal allergies, morning sickness, fatigue, and hangovers. Many chronic medical conditions may benefit from IV therapy including Chron's Disease, Ulcerative Colitis, Asthma, and Fibromyalgia. Additionally, IV therapy is used for athletic purposes to provide a nutritional, immunity, athletic or beauty boost. IV therapy is a fantastic way to get valuable nutrition, hydration, medication, support required for various health conditions or simply for better health. Providers of IV therapy are able to customize the formula of vitamins and nutrients based on the wellness goals of the patient.
Is IV therapy safe?

IV therapy has been used for decades by the medical profession to hydrate patients and deliver essential nutrients to those patients with gut-absorption issues or long-term challenges with eating or drinking due to surgery. IV therapy is very safe, but like all medical treatments – it is not without risks. Although very unlikely, if an IV therapy is not administered by a trained medical professional with non-sterile equipment, bacteria can be transmitted into a person's bloodstream. It's important to consult with a licensed medical practitioner and learn about the steps they take to help keep you safe and healthy with each and every treatment.
What are the indications for IV therapy?

There are many indications for administering IV therapy – from dehydration to the administration of water-soluble vitamins. Dehydration can be serious if you don't replace lost fluids from sweating, vomiting, diarrhea, or frequent urination. Your body needs proper hydration to function properly. Without proper hydration, your body is not able to heal, concentrate or digest properly. Dehydration can lead to muscle cramps, depression, constipation, hypertension, and immunity issues. Many athletes use IV therapy to replace or maintain electrolytes and or provide a source of nutrients that they may be lacking to achieve peak performance. Pain medication is also offered through IV therapy. Delivering pain medication through IV allows the medication to reach your bloodstream more quickly – reducing your pain faster than taking a pill.
How often should you do IV therapy?

There are many options for IV therapy timing, depending on what your personal situation is, and what your body needs. The frequency of your personal IV therapy also depends on your wellness goals: do you want to restore energy, focus or optimal nutrition? Additionally, you should consider your current level of health and any chronic health conditions that may affect your immune system. IV therapies can range from a one-time treatment before or after an athletic event, customizable by your health care professional, to a few times a week. Everybody and every therapy are different, so depending on your health circumstances, you could feel noticeable effects from IV therapy for up to three to four days after each session. The best way to know how frequently you need to schedule your IV therapy is to speak with a licensed and trained health care professional.

Fast Aid Urgent Care and our team of healthcare professionals are available for patients who have questions about IV therapy. We also accept walk-ins: New patients.