Indigestion Treatment Specialist Q&A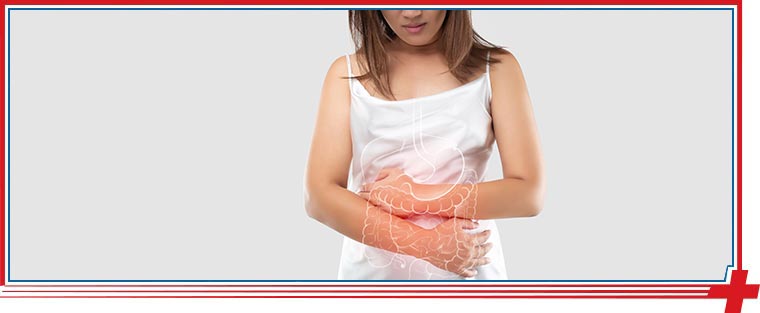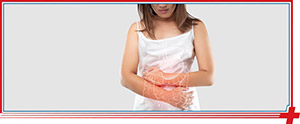 Table of Contents:
How do you know if you have indigestion?
What foods cause indigestion?
How do you treat indigestion?
When should I see a doctor for indigestion?
How do you know if you have indigestion?

Indigestion, also known as dyspepsia, refers to the presentation of numerous symptoms caused by improper digestion of food. These symptoms include discomfort, pain, a feeling of fullness, a burning sensation (similar to heartburn), and bloating. Other common symptoms of indigestion include gas, belching, nausea, acidic taste in the back of the mouth and a growling stomach.

Indigestion and heartburn are not the same, though you may experience heartburn with indigestion. The difference is that heartburn is caused by acidic stomach contents backing up into the esophagus, causing irritation, while indigestion is difficulty digesting food. Symptoms of the two may sound similar, discomfort, pain, and burning, for example, but what sets them apart is when and where they occur.

With heartburn, you will feel these symptoms in your chest, and they may radiate up into your throat. With indigestion, these symptoms will be felt in your upper abdomen instead. Further, indigestion mainly occurs after eating, whereas heartburn can occur at any time but is worsened with eating.

Finally, indigestion often has an underlying cause, such as ulcers or gastroesophageal reflux disease (GERD). At Fast Aid Urgent Care, our physicians can collaborate with you to determine if your symptoms are consistent with indigestion or indicate an underlying condition. We offer many services and diagnostic testing and can guarantee you an appropriate treatment plan.
What foods cause indigestion?

There are many possible factors contributing to indigestion. It may indicate a more serious underlying disorder or can be as simple as irritation caused by a specific food. If you tend to eat large meals or eat too quickly, this can cause indigestion. Foods that are greasy or have a high-fat content can also cause symptoms, as these foods are harder to break down and slow the digestive process.

Spicy foods are irritants and can result in a burning sensation in the abdomen. Caffeine, alcohol, and carbonated beverages may also be the culprit, as they can cause an increase in acidity and gaseous build-up. Smoking heavily affects the functionality of the lining of the GI tract, and stress can significantly disturb the neural communication between the brain and the gut. Some medications may also be at the root of your indigestion, including antibiotics, pain relievers, iron supplements, thyroid medications, steroids, and estrogen-containing medications such as oral contraceptives.
How do you treat indigestion?

Indigestion can mainly be regulated through changes to your diet and lifestyle, though this may not be the case if an underlying condition is the cause of your indigestion. It is best to start with a food journal, which you can use to establish trends in your dietary intake and symptomatic manifestations. Like heartburn, certain foods can easily disrupt the digestive process and should be avoided. This includes acidic foods, such as citrus fruits, spicy or fried foods, foods with high-fat content, chocolate, milk, and cheeses, and for some, peppermint as well.

In addition, certain beverages should be cut out of the daily intake, such as caffeine, alcohol, and carbonated drinks. It is also recommended that you eat smaller meals at a slower rate if you believe this is an influencing factor. Smoking may also be a cause as it alters the lining of the GI tract and hinders functionality.

Small behavioral changes can also decrease your risk of experiencing digestion. This may look like postponing exercise until a couple of hours after meals or eating earlier to avoid lying in bed while still digesting. If these options are not effective, over-the-counter medicines may be used to alleviate your symptoms. Proton pump inhibitors (PPI) and acid blockers, like Histamine H2 receptor blockers, actively reduce the amount of acid produced in the stomach and can especially help "burning" pain.

Prokinetics is another option if your symptoms result from the stomach emptying too slowly. Antibiotics may be used if indigestion results from an underlying ulcer. Lastly, antidepressants and similar medications may be used to reduce the pain felt with indigestion. 
When should I see a doctor for indigestion?

Indigestion is usually not a cause for concern and is a common experience for many. However, if symptoms are frequent or severe, it is best to give your doctor a call to determine if there are any underlying causes. Specific signs that should soon alert you to seek medical help include vomiting, especially if blood is seen (hematemesis), black and tarry stools, difficulty or pain with swallowing (dysphagia), fatigue, weakness, and most importantly, unintentional weight loss. If you experience sweating, chest pain radiating through the neck, jaw, or arm that gets worse with physical exertion, seek immediate medical care as these are signs of a heart attack.

At Fast Aid Urgent Care, we are ready to ease your mind and discomfort by addressing your concerns, performing any necessary diagnostic tests, and curating a treatment plan according to your individualized needs. If you have any questions or concerns relating to indigestion or other health problems, please do not hesitate to give us a call or join the virtual line. We serve patients from Bulverde Rd San Antonio TX, Windcrest TX, Selma TX, Bastrop TX, Paige TX, Smithville TX, Alamo Ranch San Antonio TX, Leon Valley TX, Helotes TX, La Grange TX, Rabbs Prairie TX, Halsted TX, Leon Springs TX, Fair Oaks Ranch TX, Cross Mountain TX, New Braunfels TX, Hunter TX, Zorn TX and surrounding areas.