Illness and Injuries Treatment Questions and Answers
If you have succumbed to illness or injury, we can help at Fast Aid Urgent Care! For more information, please

call us

or

book an appointment online

. We serve patients from Bulverde Rd San Antonio TX, Windcrest TX, Selma TX, Bastrop TX, Paige TX, Smithville TX, Alamo Ranch San Antonio TX, Leon Valley TX and Helotes TX.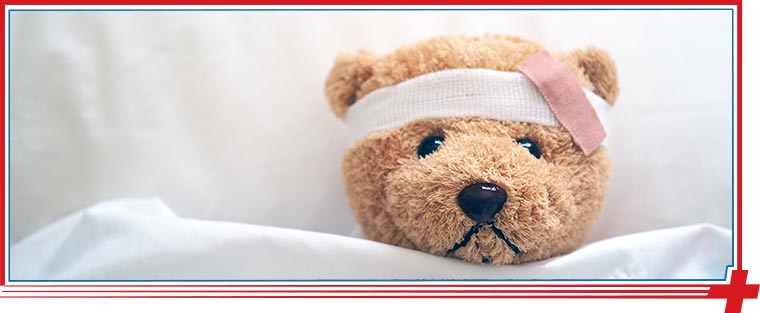 Table Of Contents:
How can you treat an injury?
What is illness and injury?
What are the most common illnesses?
What are the major causes of injury?
Illness and injury can often catch us off guard, putting an immediate halt to our daily routine and activities. In such situations, urgent medical care is often the first thing that comes to mind, and urgent care clinics are uniquely suited to provide medical care when illness or injury catches you by surprise. If you live in or near Bastrop or San Antonio, Texas, our medical professionals would be happy to provide illness or injury treatment to you at Fast Aid Urgent Care!
How can you treat an injury?


Depending on the type, location, and severity of the injury, we have a diverse range of possible treatment options at Fast Aid Urgent Care! As such, whether you require casting for a fracture, sutures for a cut or laceration, bracing for a sprain, removal of an ingrown toenail, or treatment for a concussion, we would be happy to provide you with whatever injury treatment you need at Fast Aid Urgent Care.

However, urgent care clinics like ours do not have sufficient resources or equipment to treat life-threatening injuries or those with the potential to be life-threatening, such as injuries that require open surgery. In such cases, it is critical that you directly go to your nearest emergency room immediately to receive proper medical care and attention. For any other injury that does not pose life-threatening risks, please feel free to come to a Fast Aid Urgent Care location near you for a walk-in appointment!
What is illness and injury?


While both injury and illness imply some harm or hazard to the body, there are subtle differences between them. Whereas illness can be defined as any abnormal or harmful condition that affects the body or mind, injury is typically understood as physical trauma to the body. Illnesses include viral or bacterial infections, degenerative disorders, autoimmune conditions, and others. In contrast, injuries include such trauma as burns, cuts, fractures and broken bones, sprains and strains, concussions, or repetitive strain injuries, such as tendonitis or tennis elbow.

At Fast Aid Urgent Care, we are happy to provide treatment for the following illnesses and injuries:

● Animal and insect bites
● Athlete's foot
● Bladder infections
● Broken bones, fractures, strains, and sprain
● Burns, rashes, and skin infections
● Cold and flu
● Ear infections and injuries
● Eye infections and injuries
● Fever
● Gout
● Ingrown toenails
● Migraines
● Sinus infections
● Sore or strep throat
● Sexually transmitted diseases and infections (STDs and STIs)
● Upper and lower respiratory tract infections, such as croup, bronchitis, laryngitis, and pneumonia
● Urinary tract infections (UTIs)
● Yeast infections
● And more!
What are the most common illnesses?


Illnesses that come and go are as common as the seasons, and most are easily treatable by urgent care clinics or primary care physicians. That said, there are also many chronic illnesses that last for an indefinite amount of time and require continuous medical care and evaluation. Some of the most common acute and chronic illnesses include the following:

● Allergies (seasonal, food, insect, or animal-related)
● Asthma
● Conjunctivitis, also known as pink eye
● Diabetes
● Gastroenteritis, also known as the stomach flu
● Mononucleosis
● Seasonal influenza, also known as the common cold or seasonal flu
What are the major causes of injury?


Injuries can happen anytime or anywhere, whether you are at home, abroad, at work, playing sports, or off on an adventure. As such, the possible causes of injuries make for a fairly long list! Some of the most significant or common causes of injury include the following:

● Acts of violence or self-harm
● Animal bites or insect stings
● Athletic or sports injuries
● Bicycle or motor vehicle accidents
● Burns, including chemical, electrical, and thermal burns
● Chemical exposure or poisonings
● Drowning
● Falls or impacts from a foreign object
● Occupational hazards
● Overuse and repetitive strain injuries