Tips for Staying Healthy This Winter
Like many others, is it hard for you to survive winters without getting sick? Due to vitamin D deficiency in winter, most people catch the flu, a cold or other issues like rough and dry skin, fever or other illnesses. In order to prevent yourself from such conditions, it is important that you take extra care of your health so you can enjoy this season. Read the tips below on how to stay healthy this winter and in case of minor illnesses, contact Fast Aid Urgent Care or join the virtual line. We also accept walk-ins. We have convenient locations to serve you in Bulverde Rd San Antonio TX, Bastrop TX, Alamo Ranch San Antonio TX, Leon Springs TX, New Braunfels TX and La Grange, TX.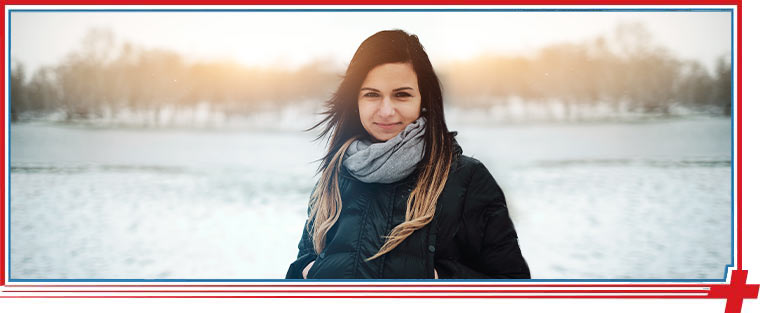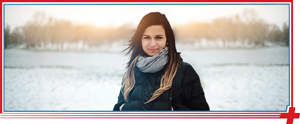 Table of Contents:
How do I get my body ready for winter?
How do you remain healthy during the winter months?
Why is winter so hard on your body?
How do I overcome winter fatigue?
What are some tips for staying healthy this Winter?
How do I get my body ready for winter?

It is important to prepare your body for winter in various ways. The winter months can lead to physical ailments as well as feelings of melancholy or a dip in feelings of mental wellness. Proper preparations can limit the risk of feeling physically or mentally unwell.

In the presence of sunlight, our bodies produce Vitamin D. Lack of sunlight during winter can lead to Vitamin D deficiency. It is essential to get enough vitamin D to prevent seasonal illnesses like colds and flu. You can get vitamin D from your diet if you can't get some sun. Some foods that contain vitamin D include salmon, chia seeds, walnuts, cod, dairy products, and flax seeds.

To remain fit during the winter season, it is essential to maintain a fitness routine. Your muscles will be warmed up after doing a good workout, preventing injuries or strains. Also, during the winter, people tend to gain weight due to the holidays. Weight gain can be prevented by working out during the season. Exercise regulates the mood, preventing melancholic feelings of depression associated with the season.

Winter preparation requires you to take care of your skin. The first cool breeze will cause your skin to become dry and patchy. Moisturizing your skin during the winter is essential. If you have dry skin, use thicker moisturizers and avoid hot and long showers to keep it hydrated. Despite the fact that you can't see the sun, you still need to wear sunscreen to protect your skin from UV rays during the day.
How do you remain healthy during the winter months?

When your immune system is weak, you are more likely to contract diseases like colds and flu. During this season, your goal must be to maintain a strong immune system so that you can fight disease effectively. Consuming citrus fruits can boost immunity because they contain vitamin C. Zinc, too, is a powerful immunity booster since it works with white blood cells to fight disease-causing pathogens. You can increase your zinc intake by eating crabs, shrimp, beans, nuts, and whole grains.

Antioxidants found in fruits, vegetables, and spices, like turmeric, help your body fight winter illnesses. Get your body fuel from these foods. Your immune system can also be boosted by vitamins and minerals found in them.
Why is winter so hard on your body?

Our cardiovascular system can be stressed by cold weather. The cold causes your blood vessels to constrict, your breathing to become shallow, and your blood to thicken slightly. People with heart disease may experience chest pain as a result of these changes. Whenever you're outside in cold conditions, wrap up warmly, covering your extremities so you don't catch a chill.

Asthma sufferers may have problems with cold temperatures. In asthma sufferers, breathing is difficult because the air passages in their lungs contract when the air is cold and dry. It's not just about being outside when it comes to the cold. The importance of keeping your house warm during the winter months cannot be overstated. As well as worsening eczema, cold, dry air can also aggravate other skin conditions. Staying hydrated and avoiding dry, flaky skin in the winter requires drinking lots of water, even if you don't feel like it.
How do I overcome winter fatigue?

It doesn't matter if you walk on the treadmill, take a few laps around the block, or walk around your office building, exercise keeps endorphins flowing in your body, keeping you energized to fight the winter blues.

You'll be able to fight off the cold with more energy when you eat a balanced diet, and you'll stay away from cravings when you eat a healthy diet. Remember to eat fruits and vegetables as well. Keeping them in your diet is always a good idea.

You can relieve stress by finding hobbies and activities that you enjoy. Practicing meditation (for example, coloring in adult coloring books) is a great way to relax and unwind while doing yoga relaxes the mind and works the body out. Overcoming winter fatigue is much easier to accomplish when you feel physically well.
What are some tips for staying healthy this Winter?

In addition to following all of the aforementioned tips to prepare your body and mind for the winter months, there are other general health principles to follow. Make sure you are up to date on vaccinations for instance and wash your hands thoroughly with soap and water as necessary to avoid ailments.

For more information about how to stay healthy this winter contact Fast Aid Urgent Care. We serve patients from Bulverde Rd San Antonio TX, Windcrest TX, Selma TX, Bastrop TX, Paige TX, Smithville TX, Alamo Ranch San Antonio TX, Leon Valley TX, Helotes TX, La Grange TX, Rabbs Prairie TX, Halsted TX, Leon Springs TX, Fair Oaks Ranch TX, Cross Mountain TX, New Braunfels TX, Hunter TX, Zorn TX and surrounding areas.