Drug Screening Services Questions and Answers
If you are looking to get a drug screening done on your employees, athletes, or for an investigation, or even if you need to get one done yourself, call Fast Aid Urgent Care today! We provide quick and easy drug screening appointments with quick turnaround result times. For more information, call us or join the virtual line. We have convenient locations to serve you in Bulverde Rd San Antonio TX, Bastrop TX, Alamo Ranch San Antonio TX, Leon Springs TX, and La Grange, TX.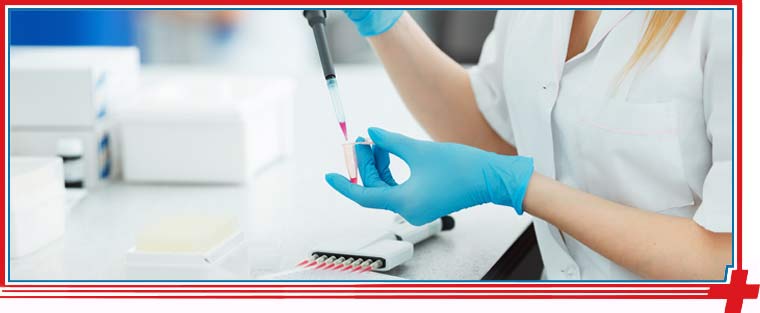 Table of Contents:
What is a drug screening for?
What is the difference between a drug test and a drug screen?
How long does a drug screen take?
Do you provide lab screening?
What is a drug screening for?

A drug screening or drug test is done to look for the presence of one or more illegal or prescription drugs in your urine, blood, saliva, hair, or sweat. Urine testing is one of the most common types of drug screening. The drugs most often that are tested for include:

– Opioids, such as heroin, codeine, oxycodone, morphine, hydrocodone, and fentanyl
– Amphetamines including methamphetamine
– Cocaine
– Steroids
– Barbiturates
– Phencyclidine

Drug screening is used to find out whether or not a person has taken a certain type of drug. Drug screenings can be used for:
– Employment

Employers test their employees before hiring and/or after hiring to check for on-the-job drug use.
– Sports organizations

Professional as well as college athletes usually need to take a test to look for performance-enhancing drugs or other substances.
– Legal or forensic purposes

Drug screening may be part of a criminal or motor vehicle accident investigation. Drug screening can also be ordered as part of a court case.
– Monitoring opioid use

If you have been prescribed an opioid for chronic pain, your doctor may order a drug test to make sure you are taking the right amount of medicine.
What is the difference between a drug test and a drug screen?

Drug testing and drug screening are often used interchangeably; however, they offer two different terms. A drug test is considered more reliable and provides a more accurate analysis of an individual's substance usage.

On the other hand, drug screening is a more cost-effective approach, as it is normally cheaper than a drug test, but drug screenings receive faster results than a drug test does.

Whether an employer requires a drug test or screening, they are looking into the prospective employee's results for drug use.

There are different types of drug tests that an employer can request including:

– Urine Test
– Hair Test
– Oral Fluid Test

You may be required to take a drug test as a condition of your employment, in order to participate in an organized sport or as part of a police investigation/court case. Whichever the reason may be, your doctor or healthcare provider will order a drug screening for you if you have symptoms of drug abuse including:

– Slowed or slurred speech
– Dilated or small pupils
– Agitation
– Panic
– Paranoia
– Delirium
– Difficulty breathing
– Nausea
– Changes in blood pressure or heart rhythm
How long does a drug screen take?

Going in for the drug screen can take a very small amount of time from your day depending on what screen is being requested. Normally it can take on average about 5-15 minutes to complete the drug screening test.

However, the results coming back from the lab can vary depending on a few factors including how many tests they have to complete before getting to yours, as well as the shipping and reporting of your results.

Commonly used drug screening test methods and their average turnaround times for results are:

– Urine test: 1-5 business days
– Blood test: 1-5 business days
– Hair test: 4-10 business days
Do you provide lab screening?

Fast Aid Urgent Care provides lab screening at all of our convenient locations in San Antonio and Bastrop, TX. If you are an employer looking to get your employees drug-screened, an organization wanting your sports athletes drug-screened, or for an investigation. Our urgent care provides the utmost care and professionalism when it comes to our drug screening services. Providing quick appointment times and fast turnaround results of tests to give you the information you are looking for.

For more information, call us today or reserve your join the virtual line. We serve patients from Bulverde Rd San Antonio TX, Bastrop TX, Alamo Ranch San Antonio TX, La Grange TX, Leon Springs San Antonio TX, Windcrest TX, Selma TX, Paige TX, Smithville TX, Leon Valley TX, Helotes TX, Rabbs Prairie TX, Halsted TX, Hostyn TX, Mullins Prairie TX, Grey Forest TX, Shaven Park TX, Ammannsville TX, and surrounding areas.