DOT Physical Exam Q & A
Fast Aid Urgent Care offers DOT Physicals to help ensure that you are in tip-top shape for your job. Your health is important to us and that is why our doctors are so dedicated to providing you with a higher level of care. Join the virtual line today or call our clinic for more information. Serving patients from Lockhart TX, Austin TX, Taylor TX, Kyle TX, Round Rock TX.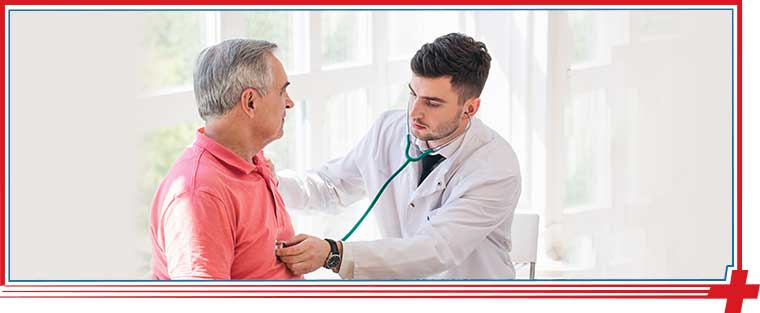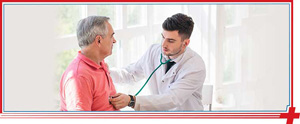 Table of Contents:
What is performed during a DOT physical?
Does my insurance cover DOT physicals?
How much does a DOT physical cost in Texas?
How do you fail a DOT physical?
How long is DOT physical good for?
DOT physicals are required every two years — and in some cases more regularly — for the operation of a commercial motor vehicle. These physicals are mandated by the Federal Motor Carrier Safety Administration (FMCSA). Many urgent care centers offer DOT physical exams, including Fast Aid Urgent Care.
What is performed during a DOT physical?

Vision — Drivers are required to have at least 20/40 acuity in each eye with or without correction which means that at 20 feet, you can only see the details of a person with normal vision (20/20 vision) can see at 40 feet. They are also required to have at least 70 inches peripheral in the horizontal meridian, measured in each eye.

Hearing — With or without a hearing aid, drivers must be able to perceive what is known as a "forced whisper" within a distance of 5 feet or less. This measurement equates to an average hearing loss in the better ear of less than 40 dB.

Blood pressure/pulse rate — The examiner will check the driver's pulse and blood pressure to look for irregular heartbeats and high blood pressure.

Urinalysis — A urinalysis is required. The urine test looks for signs of underlying medical conditions such as kidney disease and diabetes.

Physical Examination — The physical exam covers exactly a dozen different categories:

– General appearance
– Eyes (cataracts, glaucoma, macular degeneration, etc.)
– Ears (perforated ear drums, scarring of tympanic membrane, etc.)
– Mouth and throat (to look for problems swallowing or breathing)
– Heart (murmurs, extra sounds, pacemaker, etc.)
– Lungs and chest, not including breast examination (cyanosis, impaired respiratory functions, abnormal breathing, etc.)
– Abdomen and Viscera (muscle weakness, viscera, enlarged liver)
– Vascular (abnormal pulse, carotid, varicose veins)
– Genito-urinary (hernias)
– Extremities (limb impaired)
– Spine, other musculoskeletal (tenderness, limitation of motion, previous surgery, etc.)
– Neurological (ataxia, coordination or speech pattern, impaired equilibrium, asymmetric deep tendon reflexes)

A medical examiner certified by the FMCSA are the only ones who can perform a DOT physical. It is up to the Medical Examiner to mark the report to the best of their knowledge and to determine if a candidate meets all the requirements.
Does my insurance cover DOT physicals?

Most insurance plans usually do not cover DOT physicals. This means that the cost of your exam will likely be out of pocket. To confirm if your policy covers DOT physicals, call your insurance provider.
How much does a DOT physical cost in Texas?

DOT physicals cost around $100 to $150 in the state of Texas. Call us today to find our how much your DOT physical will be.
How do you fail a DOT physical?

There is a list of conditions that will determine your eligibility for a DOT physical. Some conditions that can withdraw your eligibility include:

– High blood pressure
– Epilepsy
– Alcoholism or drug use
– Missing extremities
– Cardiovascular or respiratory disease
– Diabetes
– Poor eyesight or hearing
– A nervous or psychiatric disease
How long is DOT physical good for?

Most DOT physical exams are valid for up to 2 years, or 24 months. However, there are certain conditions that require individuals to take the exam more frequently, such as high blood pressure.

If you or someone you know requires a DOT physical exam, come to Fast Aid Urgent Care today! Our kind and compassionate staff are experienced in performing DOT physicals and can get you on the road!