Alamo Ranch, San Antonio, TX Digital X-Ray Services
Trust Fast Aid Urgent Care for your next digital x-ray. Our doctors are here to provide you with the best possible service and are dedicated to ensuring you receive the right treatment for your medical issue.

Call

our office to speak with one of our specialists, or join the virtual line. We have convenient locations to serve you in Bulverde Rd San Antonio TX, Bastrop TX, Alamo Ranch San Antonio TX, La Grange TX, and Leon Springs San Antonio TX.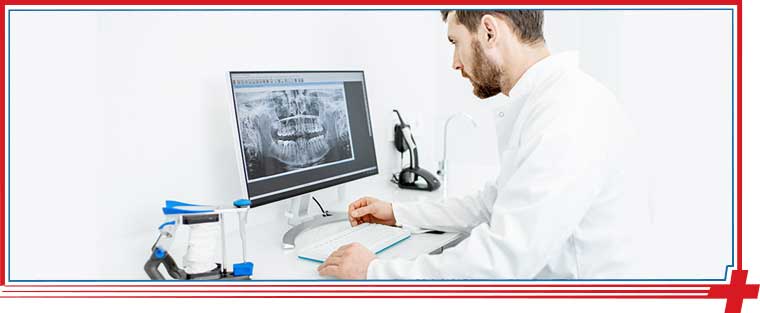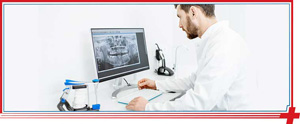 Table of Contents:
How does a digital x-ray work?
Are digital X rays better?
What are some advantages of digital X rays?
Digital x-rays are an updated technology when compared to analog x-rays. They are safer and easier to use and produce significantly less radiation. X-rays are a great diagnostic tool, as it allows doctors to see through the soft tissues of our body and find out what could be causing the issues internally.
How does a digital x-ray work?

Formerly, a light-sensitive film was developed after being exposed to X-rays. The digital X-ray is the modern development of the traditional X-ray, replacing the traditional photographic film with a digital-detector system. During the exam, X-rays are aimed directly at the specified body region in question, so other body parts are not directly exposed to radiation. The X-rays penetrate the examined body and are affected differently by the various internal structures, such as bones and organs.

On the opposite side, a digital-detector system captures the incoming X-rays which vary in strength, and converts the signals into an image on the computer. Conventional X-ray systems are not nearly as sensitive as these systems. Because of this, radiation exposure is significantly reduced.

Another benefit of digital x-rays is that no elaborate film developing is needed anymore. The x-ray images are ready for review immediately with the digital system. Therefore, there is no longer a requirement for chemical equipment to develop film, which saves on resources and expenses.
Are digital X rays better?

Traditional radiography is not obsolete. It has been around for over a century and has played an important role in many medical advancements. However, digital radiography is proving to be a safer and simpler way of creating diagnostic images.

Traditional x-ray technology uses film to capture detailed images of the body's internal organs. However, this process can be subjected to human error because the film can be under or overexposed. Conversely, with digital X-rays, not only is the quality better, but the technology can display images in only a couple of seconds. Moreover, because the pictures are digital, technicians can modify their size without altering any information.

Because it is more cost-effective than traditional X-rays, digital radiography has become the preferred method in many health institutions. Because the old method relies on film, storing and retrieving images is often challenging. In contrast, with digital X-rays, the space for storing images is virtually unlimited since you can transfer images to an external hard drive or to a cloud server.

The vast advancements in imaging technologies have revolutionized diagnosis and treatment planning. By overcoming the bounds of traditional radiography, digital X-rays can help doctors and technicians provide better care and services to their patients. At Fast Aid Urgent Care, we only use the foremost cutting-edge tools to supply outstanding healthcare and a way of comfort to our patients.
What are some advantages of digital X rays?

Faster Processing Time — With traditional analog x-rays, it took a considerable amount of time to prepare the images.
Better Image Quality — With better technology, digital imaging produces high-quality x-ray images.
Demands Less Resources — Digital images do not require film, the equipment to develop the film or cabinets to store the images.
Allows for Higher Quality Care — Digital x-rays produce up to 80% less radiation than analog x-rays.
Relatively Easy to Use — Can be performed without specialized equipment and accessories.
Quick Image Sharing — Can wirelessly transfer digital files for easy sharing with the patient and other healthcare professionals.
Easy Image Storage — Images can be stored on a hard drive or in the cloud.

If you or someone you know is looking for top-quality x-ray services, come to Fast Aid Urgent Care. We serve patients from Alamo Ranch San Antonio, TX, Helotes TX, Grey Forest TX, Leon Valley TX and Balcones Heights, TX.