Confidential STD Testing Clinic Q&A
Our doctors at Fast Aid Urgent Care offer confidential STD testing and comprehensive treatment. For more information, call us. No need for an appointment, you can just walk in. We have convenient locations to serve you in Bulverde Rd San Antonio TX, Bastrop TX, Alamo Ranch San Antonio TX, Leon Springs TX, New Braunfels TX and La Grange, TX.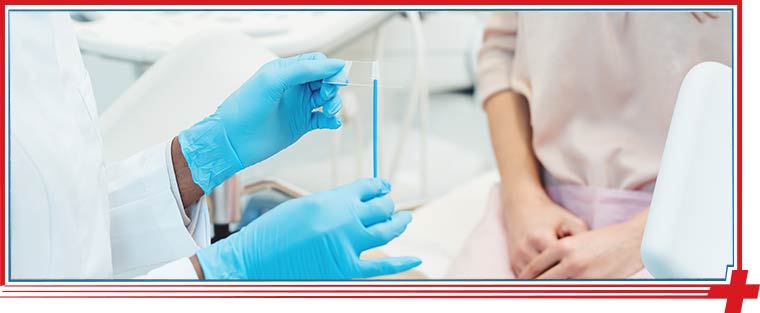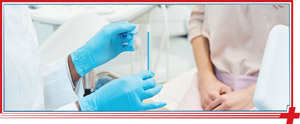 Table of Contents:
What causes STDs?
What are the symptoms of STDs?
How do you diagnose an STD?
Do you provide STD treatment in your clinics?
Welcome to Fast Aid Urgent Care, a reliable urgent care center conveniently located in numerous locations across Texas. We provide a wide variety of services including comprehensive physical exams, screening tests, illness treatment, acute injury care, and much more. We believe in offering each one of our patients with comprehensive, compassionate, patient-oriented care. One reason you may need to visit FastAid Urgent Care is for confidential sexually transmitted disease testing. Whether you're showing symptoms of an STD or are testing before engaging in sex with a new partner, FastAid Urgent Care can help. Please continue reading down below to learn more about confidential STD testing services at our clinic!
What causes STDs?

STDs, otherwise known as sexually transmitted diseases or infections, are caused by engaging in sexual contact. They can be transmitted through semen, vaginal fluids, blood, or any other bodily fluids. Sexually transmitted diseases can be passed on through any types of sexual contact including vaginal sex, anal sex, and oral sex.
What are the symptoms of STDs?

Though not everyone who has an STD will display symptoms, look for the following signs of a sexually transmitted infection:

– Genital, oral, or rectal sores
– Genital, oral, or rectal bumps
– Painful and/or burning sensations when you urinate
– Unusual discharge from the penis
– Odorous vaginal discharge
– Swollen lymph nodes
– Painful sex
– Rashes
– Abdominal pain
– Fever
How do you diagnose an STD?

Sexual transmitted diseases can be diagnosed through a series of tests. Your healthcare provider will likely conduct the following examinations and screening tests to detect any signs of sexually transmitted infection:

Swabs
During your STD swab test, you can expect your physician to gently use a long swab to take a small sample from your throat, anus, or vagina. This is one of the most common types of tests to detect chlamydia, gonorrhea, herpes, HIV, syphilis, or hepatitis.

Urine Test
Urine tests are most often used to test for bacterial sexually transmitted infections such as chlamydia and gonorrhea. Additionally, urine tests can be used to detect trichomoniasis vaginitis.

Blood Test
Blood tests are used to diagnose syphilis, hepatitis B, hepatitis C, herpes, and HIV. These blood tests will be sent to a special lab and within a few days, your physician will get the results and give you a call.

Physical Examination
Visual inspections and physical examinations can be used to detect certain types of STDs, if you're showing visible symptoms. A physical exam is most often used to diagnose sores, lesions, pubic lice, or genital warts.
Do you provide STD treatment in your clinics?

Yes! FastAid Urgent Care provides STD assessment, diagnosis, and treatments. The most common treatments for sexually transmitted infections include:

Antiviral Drugs
Antiviral drugs are used to fight against herpes and HIV. Though these types of sexually transmitted infections are not fully curable, your symptoms can significantly decrease. The risk for spreading herpes and HIV do diminish with these treatments; however, they can still transmit when you don't engage in safe sex practices.

Antibiotics
Antibiotic treatments are used to treat curable sexually transmitted diseases including chlamydia, gonorrhea, syphilis, and trichomoniasis. During and one week after your antibiotic treatment, you will need to abstain from engaging in vaginal, anal, and oral sex.

Preventative Care
Preventative care is the best way to avoid sexually transmitted infections. Talk to your primary care provider about safe sex practices, especially if you have an incurable infection. Everyone deserves to have a healthy, active sex life without being worried about sexually transmitted diseases. Regular testing is one essential method for helping you and your sexual partners safe.

For further information about confidential STD testing at FastAid Urgent Care, please don't hesitate to call our friendly reception or request an appointment through our online form. STD testing is an important way to ensure you practice safe sex. They can help detect infection even if you aren't displaying any symptoms. If you have any additional questions about how our STD clinic can provide you with the testing services you need, give us a call during our business hours. FastAid Urgent Care looks forward to your visit soon! We serve patients from Bulverde Rd San Antonio TX, Windcrest TX, Selma TX, Bastrop TX, Paige TX, Smithville TX, Alamo Ranch San Antonio TX, Leon Valley TX, Helotes TX, La Grange TX, Rabbs Prairie TX, Halsted TX, Leon Springs TX, Fair Oaks Ranch TX, Cross Mountain TX, New Braunfels TX, Hunter TX, Zorn TX and surrounding areas.