Body Aches: Causes and Treatments
Body aches can be from many different causes or injuries, treatment with over-the-counter products and pain relievers may be able to help, but if it continues, what should you do next? join the virtual line, and read on to find out. For more information, contact us. Fast Aid Urgent Care also accepts walk-ins. We have convenient locations to serve you in Bulverde Rd San Antonio TX, Bastrop TX, Alamo Ranch San Antonio TX, Leon Springs TX, New Braunfels TX and La Grange, TX. Fast Aid Urgent Care.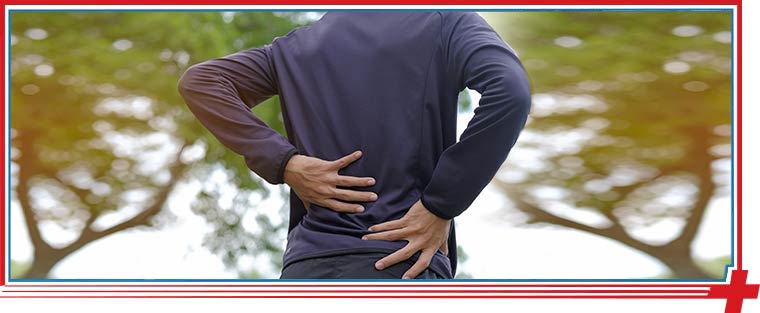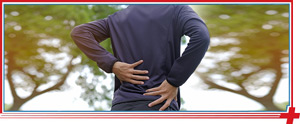 Table of Contents:
Why is my whole-body aching?
When should I be worried about body aches?
How do you relieve body aches?
What illness causes body aches?
Why is my whole-body aching?

Joint pain is a common occurrence due to normal aging and injury. The human body consists of joints that allow movement between different parts of the body. Joints are also vulnerable to injury because they contain soft tissue. Pain is a normal response to damage or injury in the body. Most people experience joint pain at some point in their lives. Some common causes of joint pain include arthritis, osteoarthritis, and Sports injuries. Joint pain is a complex condition that requires expert diagnosis and treatment plans.
 
First of all, joint pain is mainly caused by improper posture, repetitive movements, and obesity. Patients that perform repetitive tasks such as typing experience less pain compared to non-working individuals. Additionally, keeping a proper posture reduces the risk of joint pain by reducing stress on joints. Rotation of the upper body while sitting down also improves posture. People with poor posture tend to slouch and put excessive stress on their joints. Poor posture can be corrected through exercises such as 'Taping' or 'Yoga'. Apart from poor posture, athletes put excessive stress on their joints due to excessive training. Although most athletes keep their condition under control, poor control methods such as overtraining lead to arthritis-like conditions among sportsmen. Apart from improper posture, arthritic conditions also increase the risk of joint pain.
When should I be worried about body aches?

It's important to distinguish between "muscle pain" and "body pain." For example, if you train hard or take part in a new physical activity, or if you engage in an overactive activity, you may experience muscle pain for a few days. However, this pain doesn't affect your entire body, just your overworked muscles.

If your body pain is not limited to a specific muscle group, it is usually caused by another cause. Sometimes medications can be the culprit. For example, some antibiotics used to treat infections can cause body pain.

In many cases, an underlying health problem can cause body soreness. Many possible conditions can trigger this pain, including:

– Influenza
– Coronavirus disease
– Fibromyalgia
– Autoimmune disease
– Fluid retention
– Low potassium
– Dehydration
– Chronic fatigue
How do you relieve body aches?

Non-steroidal anti-inflammatory drugs (NSAIDs) are the most effective treatment for joint pain. NSAIDs function by blocking COX enzymes, which cause inflammation in the body. This makes it easy for doctors to treat inflammation in the body without causing any side effects. Doctors also use NSAIDs when treating Sports injuries due to their anti-inflammatory nature. There are plenty of NSAIDs readily available in pharmacies; however, there are also many ineffective ones. Aspirin is one of the most common NSAIDs used in medicine. Other commonly used NSAIDs include ibuprofen and naproxen among others. Patients should only take NSAIDs as prescribed by a doctor since improper dosage can cause serious side effects such as stomach bleeding and heart failure.
 
Patients should avoid alcohol and caffeine to avoid re-injury and stress. Both alcohol and caffeine increase blood pressure, which increases the risk of injury by increasing muscle tension and tension in joints. Alcohol also reduces coordination which makes it difficult for patients to walk properly. In addition, people with joint pain often eat too much which adds extra weight and stress to their joints. Excessively active individuals often over-eat instead of eating correctly when fatigued- resulting in weight gain that puts extra strain on joints.
What illness causes body aches?

Persistent pain is a sign that something is wrong. If you are concerned about body pain, it is best to consult your doctor. Here are some signs that it's time to book an appointment:

– Persistent pain that does not improve with self-care
– Severe body pain, especially if you don't know the cause
– Body aches or pains associated with the rash
– Sore body after a tick bite
– Body aches with redness or swelling
– Body aches with persistent fever
– You should also consult with a healthcare provider if you are taking any medications that may be causing these symptoms.

Sometimes body aches require emergency treatment. If you experience body pain with shortness of breath, difficulty swallowing, vomiting, high fever, loss of consciousness, neck stiffness, or inability to move, call 911 or go to the nearest emergency room.

Further research is needed to understand the complex mechanisms that contribute to joint pain among other conditions such as arthritis and Sports injuries. There are many effective treatments currently available; however, they require precise diagnoses and treatment plans in order to work effectively. Patients with joint pain should follow proper treatment guidelines so their symptoms can go away as fast as possible!

If you feel your body ache is getting severe, come to Fast Aid Urgent Care. We serve patients from Bulverde Rd San Antonio TX, Windcrest TX, Selma TX, Bastrop TX, Paige TX, Smithville TX, Alamo Ranch San Antonio TX, Leon Valley TX, Helotes TX, La Grange TX, Rabbs Prairie TX, Halsted TX, Leon Springs TX, Fair Oaks Ranch TX, Cross Mountain TX, New Braunfels TX, Hunter TX, Zorn TX and surrounding areas.