Confidential STD Testing and Treatment in Bastrop, TX
Come to Fast Aid Urgent Care for your STD testing and follow up treatment. Our doctors are dedicated to providing patients with personalized care. Join the virtual line or call our clinic for more information on available treatments. We have

convenient locations

to serve you in Bulverde Rd San Antonio TX, Bastrop TX, Alamo Ranch San Antonio TX, La Grange TX, and Leon Springs San Antonio TX.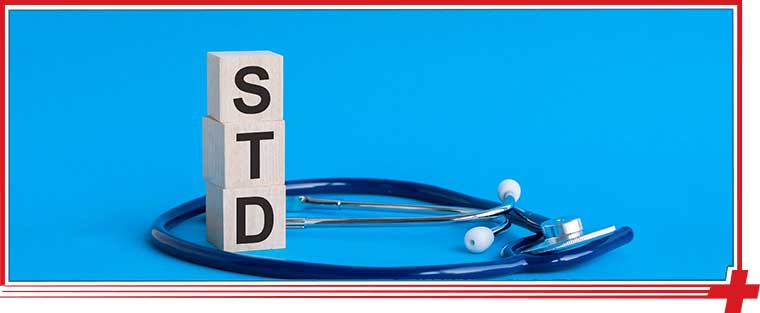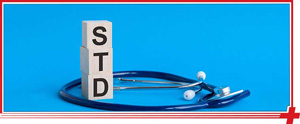 Table of Contents:
How much does STD treatment cost without insurance?
Can you get treated for an STD at Fast Aid Urgent Care?
How long does it take for an STD to show up?
What should you do if you think you have an STD?
STD testing is a common practice to diagnose an infection that was sexually transmitted. There are several tests available for different STDs, such as blood tests, urine tests and swabs. Results can take anywhere from 12 weeks to instantly, as some only require a visual confirmation for diagnosis.
How much does STD treatment cost without insurance?

There are places you can go for STI testing without insurance. Without insurance, STD testing varies from clinic to clinic and test to test. Typically, it can range anywhere for $100 to $300, although it varies per test performed. There are almost 20 million confirmed diagnoses of STDs every year in the US alone.
Can you get treated for an STD at Fast Aid Urgent Care?

It's not a very fun situation to be in, and people are often embarrassed about getting tested for sexually transmitted diseases. Oftentimes, they do not feel comfortable asking a primary care doctor to test for diseases, so many choose to go to urgent care. Urgent care offices are separate and discreet, making it easier to get the testing and treatment. Also, at an urgent care office, people do not need to make an appointment.

Patients who have a bacterial STD such as syphilis, chlamydia or gonorrhea will receive a prescription for antibiotics. It is critical to follow the instructions so the antibiotics kill the infection. Patients should come in for a second round of testing three months after finishing the antibiotics to ensure the infection did not reappear. If it is found to reoccur, patients must go through a second round of treatment.

Genital herpes is a viral infection and cannot be cured or prevented with a vaccine. There are, however, antiviral drugs that limit the number of outbreaks and also reduce its symptoms. These drugs also make it less likely for infected patients to pass the disease to sexual partners. Antiviral drugs do not completely eliminate the risk, though, so safe sex is necessary.

HIV is also a virus, but the doctor will likely treat it with antiretroviral therapy instead of antiviral drugs. The patient will take a series of HIV medications to reduce symptoms and slow the progression of the disease. Although it is still possible, antiretroviral therapy also reduces the risk of transmitting the disease to others.
How long does it take for an STD to show up?

When you first contract a sexually transmitted disease, your body needs time to recognize the pathogen and produce antibodies to the disease. Known as the incubation period, during this time period you may experience no symptoms.

You may test negative for the disease even if you do have it, if you test for an STD too early and the incubation period is not over yet. Additionally, there are some STDs that can take months or years to produce symptoms even after the incubation period has passed.

Having symptoms is not necessarily a reliable marker of infection since most STD tests use antibodies (not symptoms) as a marker of disease status. Even if you don't have symptoms, it is important to test for any STDs you think you may have encountered.

Here are the typical ranges of incubation periods for some common STDs:

– Chlamydia – 7-21 days
– Genital Herpes – 2-12 days
– Gonorrhea – 1-14 days
– Hepatitis A – 15-50 days
– Hepatitis B – 8-22 weeks
– Hepatitis C – 2-26 weeks
– HIV – 2-4 weeks
– HPV – 1 month-10 years (depending on type)
– Oral Herpes – 2-12 days
– Syphilis – 3 weeks-20 years (depending on type)
– Trichomoniasis – 5-28 days
What should you do if you think you have an STD?

The only way to know for certain if you have an STD is to get tested; it's impossible to definitively know by symptoms alone or by looking at pictures online. You must visit a doctor or urgent care clinic, and when you go, you should:

– Tell your doctor why you think you have an STD (e.g., a former partner contacted you that they have symptoms or you are exhibiting symptoms after a new sexual contact).

– Tell your doctor when you think you might have been exposed to the STD as this will help them determine the disease based on its incubation period.

– Tell your doctor the last time that you received an STD test, and confirm for what STDs they are going to test you.

If you or someone you know needs to receive STD testing or treatment, come to Fast Aid Urgent Care today! Our kind and compassionate professionals operate a discreet facility, so you can feel secure in your confidentiality. Contact our office today to talk with a member of our specialist team. Visit us online or simply give us a call to join the virtual line! We serve patients from Bastrop TX, Lockhart TX, Austin TX, Taylor TX, Kyle TX, and Round Rock TX.