Animal Bites Treatment Specialist Q&A
Animal bites can be life-threatening. If you are bit by any animal, come today to Fast Aid Urgent Care. For more information, call us or join the virtual line. We have 

convenient locations

 to serve you in Bulverde Rd San Antonio TX, Bastrop TX, Alamo Ranch San Antonio TX, La Grange TX, New Braunfels TX and Leon Springs San Antonio TX.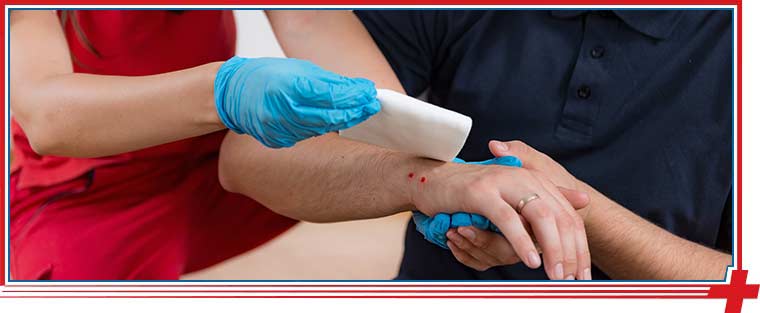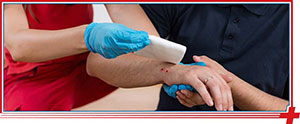 Table of Contents:
What is the most common animal bite?
How do you treat an animal bite?
Which bite is more likely to cause infection?
How long does it take animal bites to heal?
Our amazing team of medical professionals at Fast Aid Urgent Care are trained to perform a plethora of treatments and minor procedures. We are a well-respected clinic in our community and are immensely grateful for each one of our wonderful patients. Our staff can treat an extensive list of medical conditions, illnesses, and injuries including animal bites. For further information on animal bites treatment specialists located in San Antonio, Texas, keep reading!
What is the most common animal bite?

Domestic dog bites account for the vast majority of animal bites in America. Additionally, bites from cats, wild dogs, foxes, raccoons, snakes, bats, and skunks will also need to be treated by a medical professional. Animal bites can cause bacterial infections, rabies, tetanus, and many more serious concerns.
How do you treat an animal bite?

When treating an animal bite, our doctors will have to take into consideration quite a few factors. The major concerns your doctor will first address are open wounds and risks of infection. Signs you may have an infection caused by an animal bite can include:

– Pus around the wound
– Tenderness
– Warmth
– Skin discoloration
– Numbness
– Stiffness
– Red streaks
– Muscle weakness
– Tremors
– Breathing difficulties
– Fatigue
– Fever
– Swollen lymph nodes
– Chills
– Night sweats

If you experience any of the above symptoms, make sure to go to an urgent care center or emergency room for animal bite treatment right away. You are at greater risk for developing an infection if you didn't wash the wound thoroughly, the bite went deep into your skin, or you have a weak immune system due to a preexisting condition. Treatment options for animal bites may include:

– Wound care
– Stitches
– Thorough cleaning of the wound and surrounding area
– Tetanus shot
– Rabies shot
– Antibiotic cream
– Painkiller and anti-inflammatory medication
Which bite is more likely to cause infection?

Although dog bites are much more common than cat bites, cat bites are more likely to cause an infection. They can pass along a bacteria called Pasteurella multocida that can lead to cellulitis or septicemia. Signs your cat bite wound is infected include tenderness, swelling, redness, and painfulness around the skin. If you have an infection, you may also start to show symptoms similar to the flu.

Seek cat bite wound care at the nearest urgent care center near you. Though the wound itself may not be dangerous, the potential for infection is. If you or your child gets bitten or scratched by a cat, immediately clean the wound with warm water or a mix of salt and water. Since cat bites tend to be fairly small, your skin will close over quickly causing the bacteria to enter deeper into the skin. This is why we recommend you see a doctor within a quick period of time. It only takes a brief 1 to 2-day window for your cat bite to turn into a serious, possibly life-threatening infection.
How long does it take animal bites to heal?

The length which it takes to heal from a wound caused by an animal bite is very dependent on how severe the bite was. It could take anywhere from two days to several months to heal from an animal bite. Small bites may only need a few days for the skin to heal over while a severe bite can cause life-threatening complications. No matter how big or small your wound is, we advise you to seek care from a medical professional.

If you or your child has been bitten by a domestic or wild animal, make sure to visit Fast Aid Urgent Care. Our highly trained doctors can treat your wound and help prevent further complications. Making sure you are treated with kindness, respect, and expert medical care is our number one priority. If you have any additional inquiries about our clinic or animal bite treatment, call us during our business hours. Fast Aid Urgent Care is happy to help in any way we can! We serve patients from Bulverde Rd San Antonio TX, Windcrest TX, Selma TX, Bastrop TX, Paige TX, Smithville TX, Alamo Ranch San Antonio TX, Leon Valley TX, Helotes TX, La Grange TX, Rabbs Prairie TX, Halsted TX, Leon Springs TX, Fair Oaks Ranch TX, Cross Mountain TX, New Braunfels TX, Hunter TX, Zorn TX and surrounding areas.